Connect to your Synology NAS's web UI.
The Synology NAS' web User Interface uses https on port 5001 by default. When you set up your Synology NAS initially you should be able to access it on the LAN using an address such as:

in your web browser.
Install and run SMB
Access the Synology's Package Manager window and install the SMB Service if it is not already installed.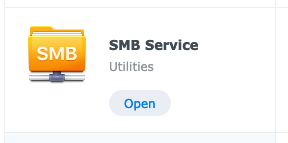 Click on "Open" to run the SMB Service.
Configure a Remote.It Service for SMB
Locate the entry corresponding to your Synology NAS in the Devices view of Remote.It Desktop or web portal.

Click on the entry to show this view, then click on the "+" icon to add a Service.
Choose "SMB/CIFS" for the Service Type and enter "445" for the Service Port. The Service Name and Service Description can be anything you like. Click on "Save" when you are done.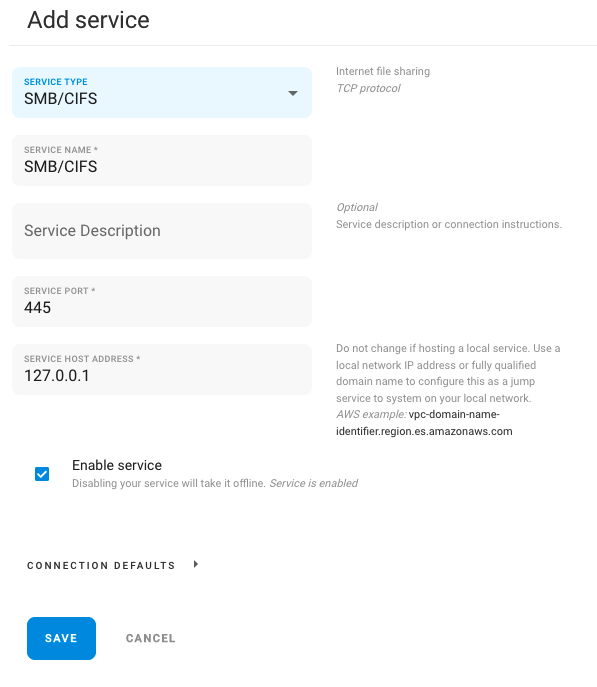 After a few moments you will see your new Service in the list of Services.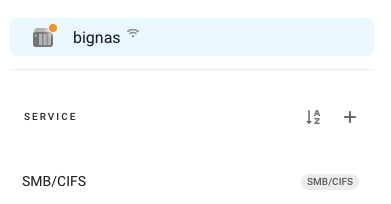 Now you can make a connection.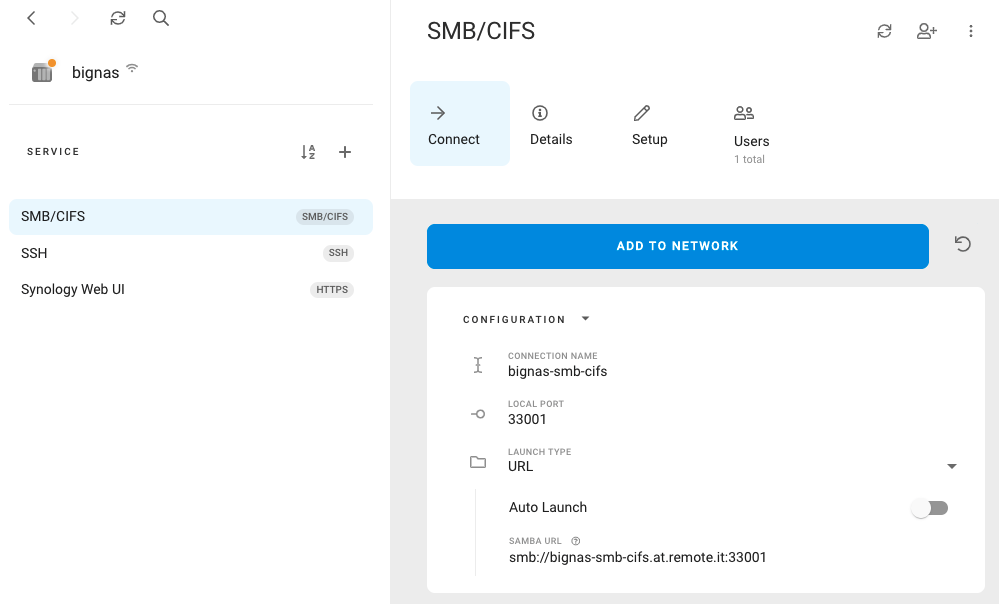 Click on "Add to Network".
Next, Launch the connection by clicking on the arrow: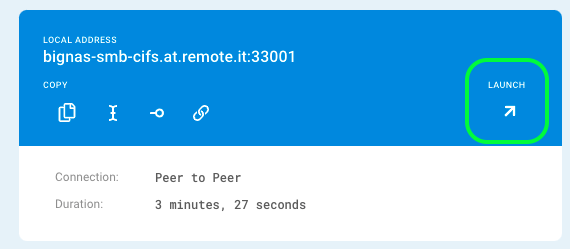 Log in using your Synology NAS' credentials.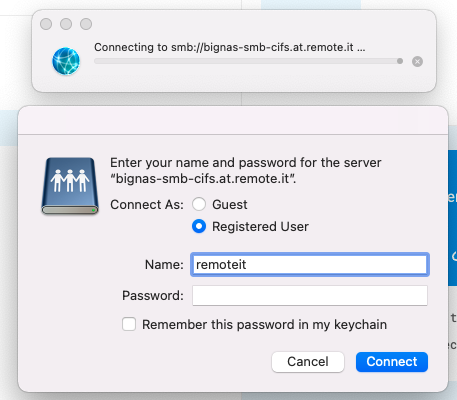 Select the volumes you wish to attach to your Mac's file system.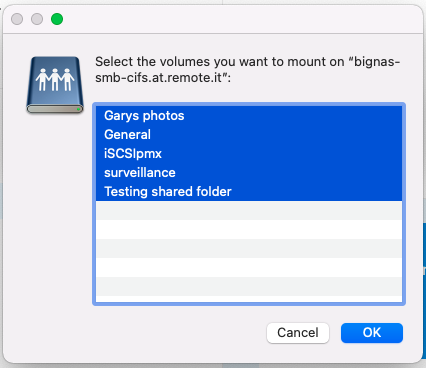 The attached volumes will now show up in your Mac's Finder.