First you will need to enable console access on your Synology NAS.
Go to the Control Panel, locate the "Terminal and SNMP" menu item under "Connectivity".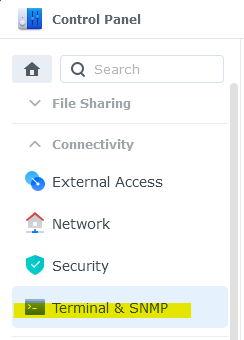 Click on "Terminal and SNMP" to access this screen:

Click the checkbox to enable the SSH Service and set the port value ass desired. In this example we will use the default value of 420.
Locate the entry corresponding to your Synology NAS in the Devices view of Remote.It Desktop or web portal.

Click on the entry to show this view, then click on the "+" icon to add a Service.

Choose "SSH" for the Service Type and enter "420" (or whatever you set previously as the port value) for the Service Port. The Service Name and Service Description can be anything you like. Click on "Save" when you are done.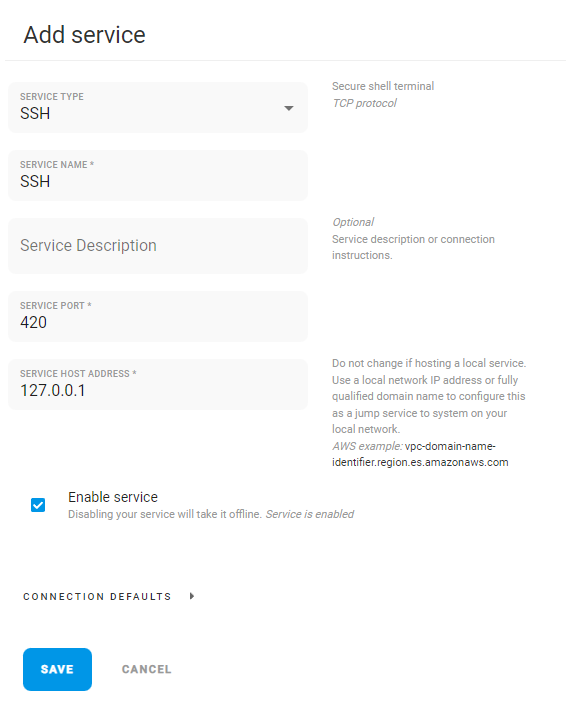 After a few moments you will see your new Service in the list of Services.