This section explains how to use remote.it to connect to registered services.
* Please refer to the following guide on how to connect to the registered service using remote.it.
Connecting to your remote.it Services
1. Launch the remote.it desktop application, sign in, and click on the name of the device you registered.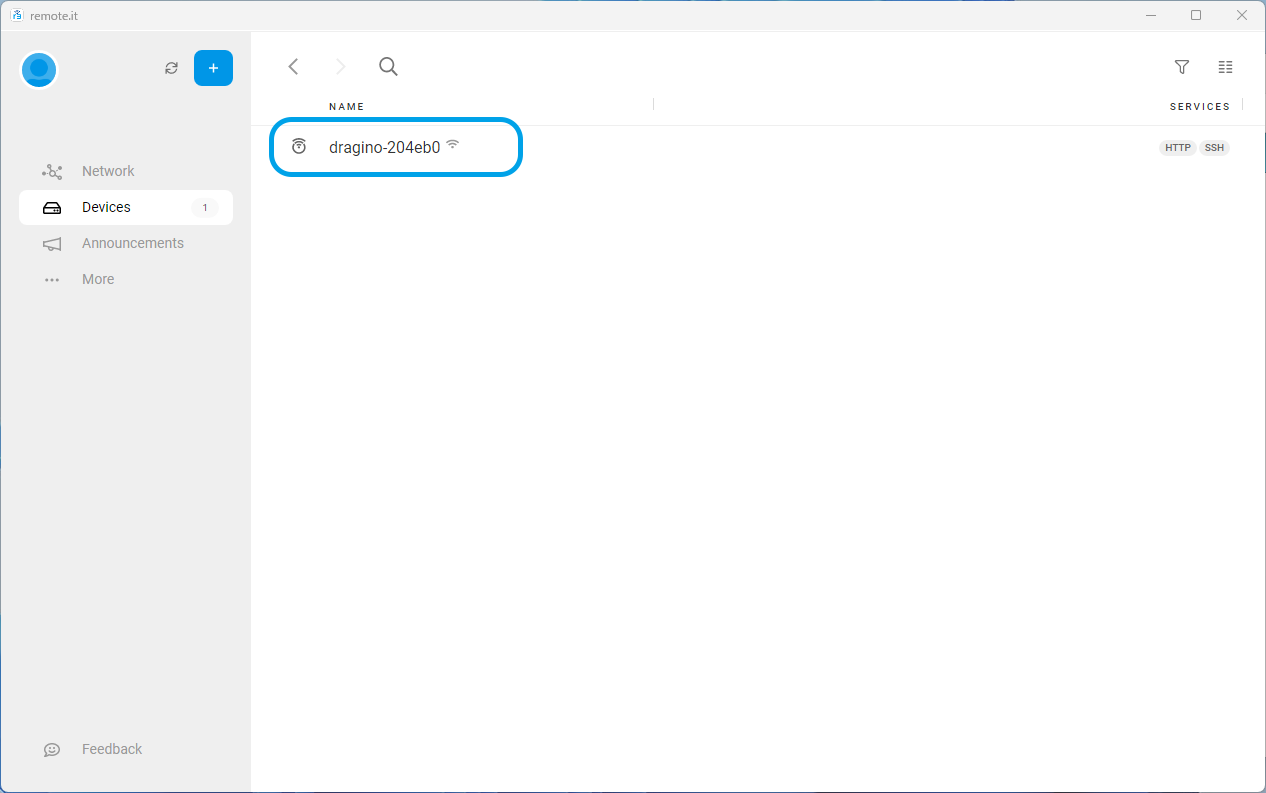 2. Click on the service you want to connect to. (Here SSH is selected as an example.)
3. Click on the "ADD TO NETWORK" button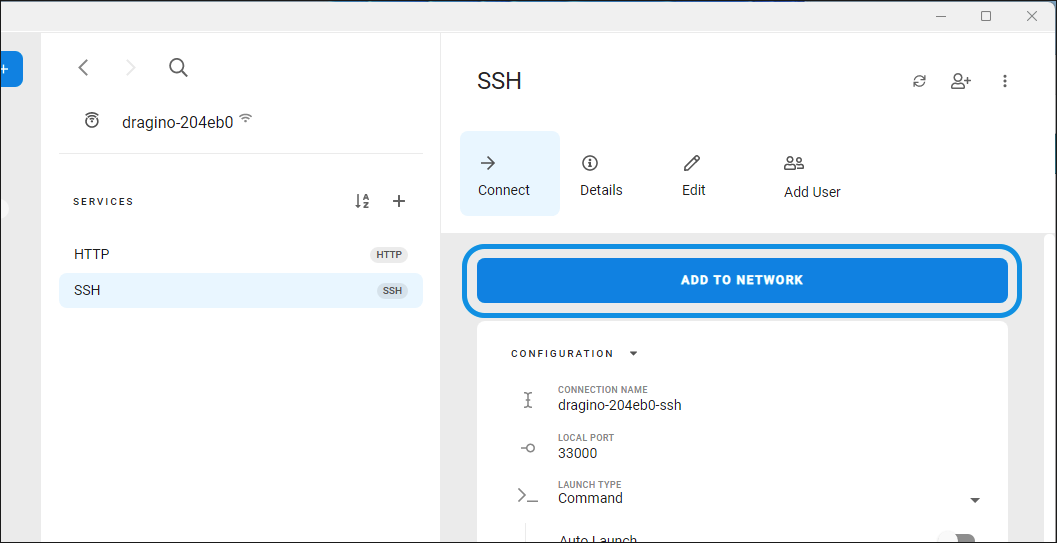 4. If the connection idle is successful, the address and port number to access from the application will be displayed. Then, click the "LAUNCH" icon.
NOTE
If you have an application that you want to use to connect, you can use it by specifying the indicated address and port number as the connection destination.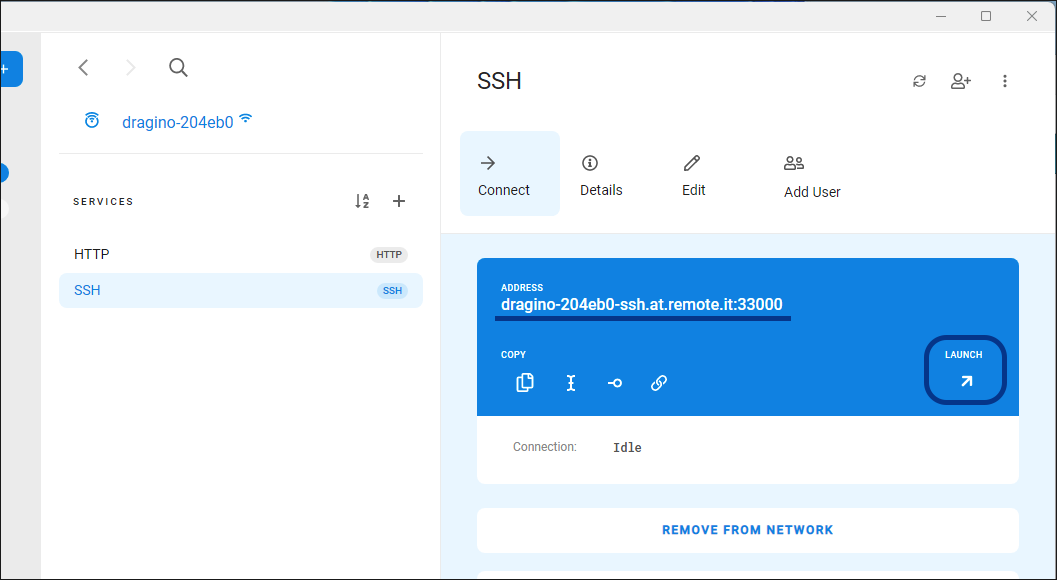 5. Enter a user name for the ssh connection and click the "SAVE" button.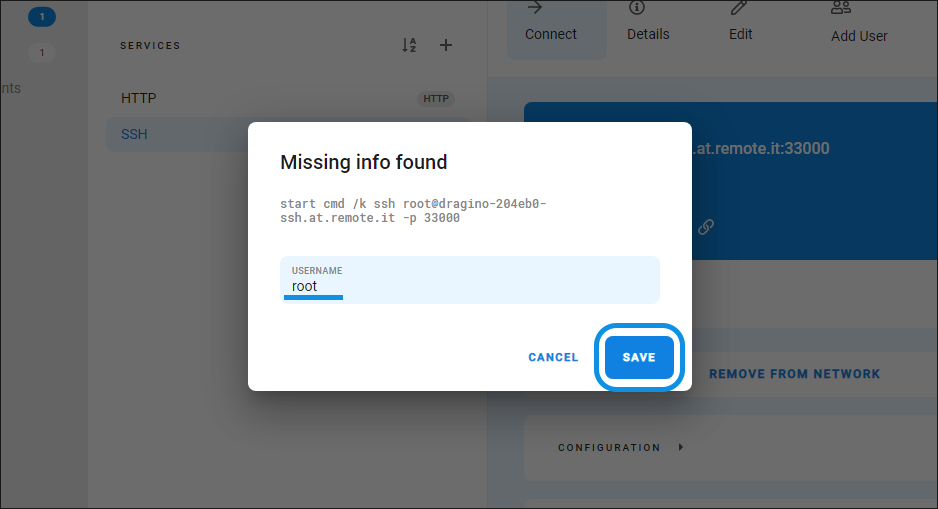 6. The SSH client (standard command prompt on Windows) will launch. You can connect to the SSH console by checking RSA key fingerprint and entering your password as usual.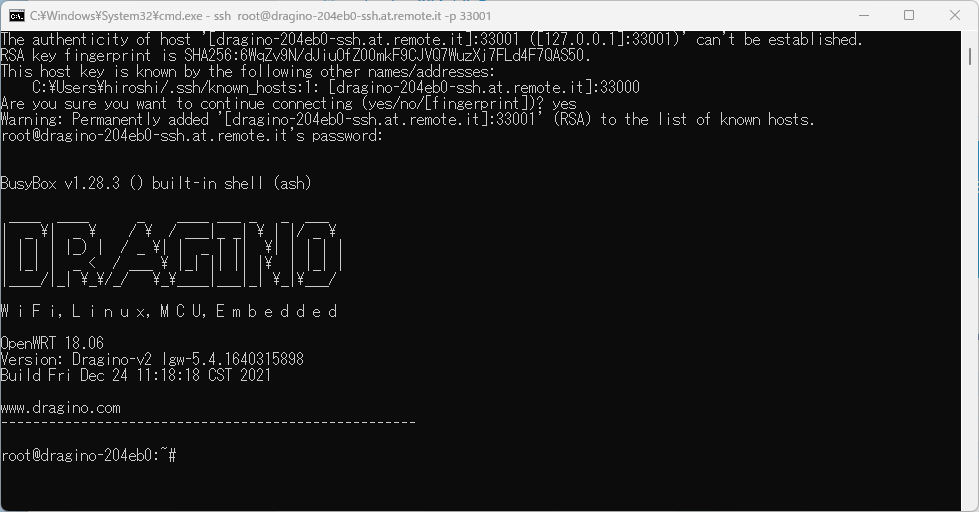 7. Following the same procedure, you can also connect to the HTTP service (the web UI of the Dragino device) with a browser.