Select your account avatar, then "Settings...Application...Advanced...Show Support Files".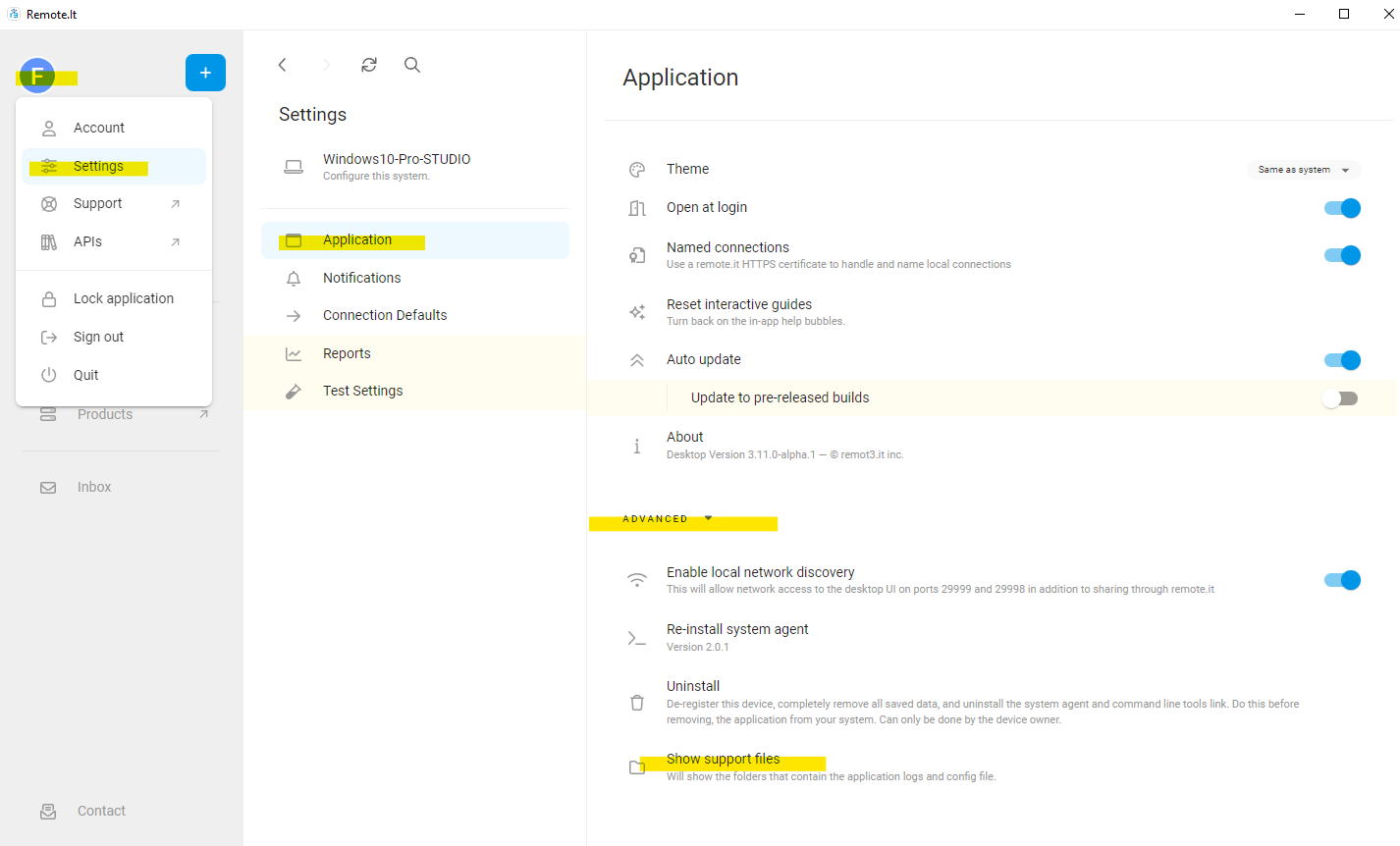 This will open two folders (which ones depends on your OS). Supply these log files to Tech Support when requested.


If you can't open the Desktop application or log in
Windows
Please enter %APPDATA% into your explorer toolbar.
This will take you to:
<username>\AppData\Roaming
Navigate up one level, then down to:
<username>\AppData\Local\remoteit\log
Find the latest "combined.log" and "error.log" files and attach them to an e-mail to support@remote.it.
Linux/MacOS
User Account Type
If you install remote.It Desktop into a user account which does not have Administrator privileges, then the user will have to log in before the Remote.It Service will activate.