These pages within the Desktop Application display and let you manage your paid remote.it account.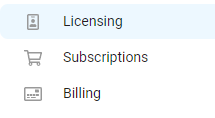 Licensing
Displays and lets you manage your remote.it License.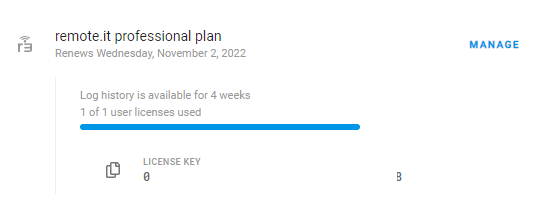 Clicking on "Manage" takes you to the "Subscriptions" page.
Subscriptions
This page shows you the remote.it subscription plans which are available. The one which is currently set for your account will be highlighted with "Current Plan". You can change the plan, billing period (monthly/annually) and number of seats.
Billing
This page shows your current payment method and lets you download invoices. Click on "Update" to change your billing method/credit card number.