Logs and Notifications let you configure how you will receive up to date events telling you when your devices go online and offline, or a connection is initiated or terminates.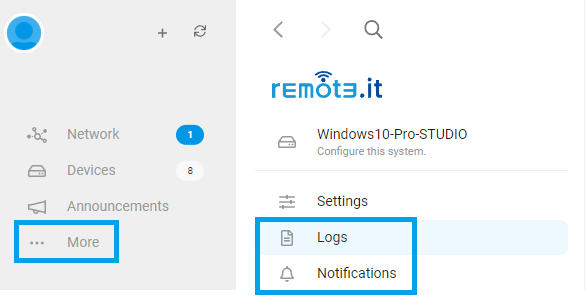 Logs
Click on the "More" button in the left panel, then "Logs" in the center panel. The right hand pane will display all of your accounts online/offline notifications as well as connection events. The most recent events are at the top.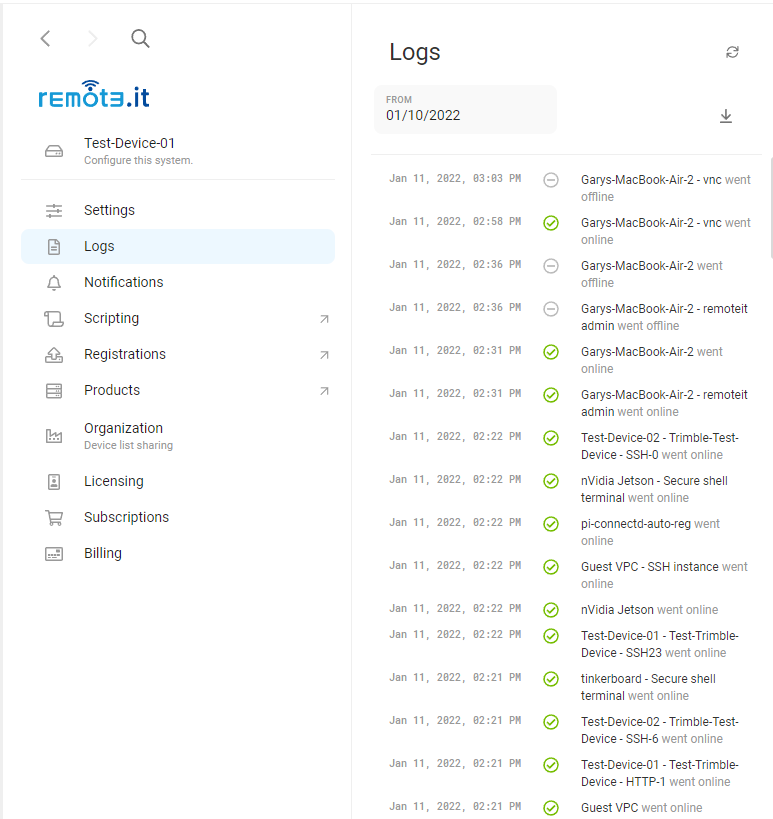 Click on the "Refresh" icon to update the list.
Click on "Download" to download a CSV (comma separated variable) file containing all of your notification events.
Click on the "From" date to set the most recent date to display.

Notifications
Click on the "More" button in the left panel, then "Notifications" in the center panel.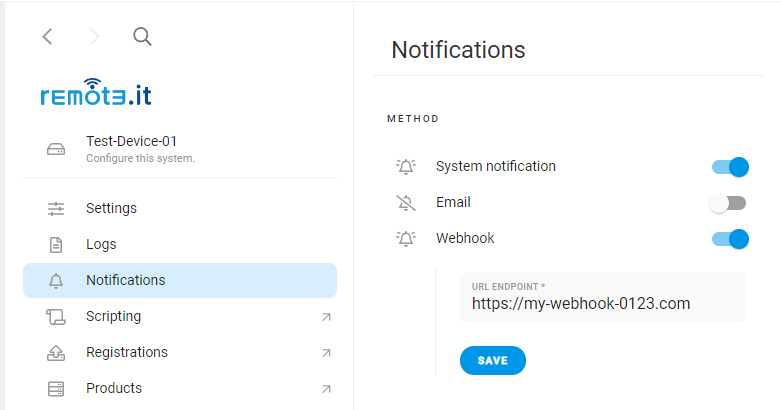 System notification
Enable "System" notifications to display the following types of notifications:
popup notifications in Windows

popup notifications in Mac

popup notifications in Android

in app notifications in iOS
Email
Enable Email notifications to have all notifications sent to your account e-mail.
Webhook
Enable webhook notifications to have online/offline and connection events call a webhook. More information on using this feature can be found at this link.