For all levels of plans you can create your own Organization and invite members to immediately collaborate and share all your devices. Organizations is available via the Desktop and Mobile applications. An Organization owner can purchase additional seats and assign them to members. This allows members to access to all devices owned by the Organization.
The user who creates an Organization is the account that owns all the devices registered with remote.it and controls which users access those devices.
Create is available in our desktop application for Linux, Windows, MacOS in the "...More" menu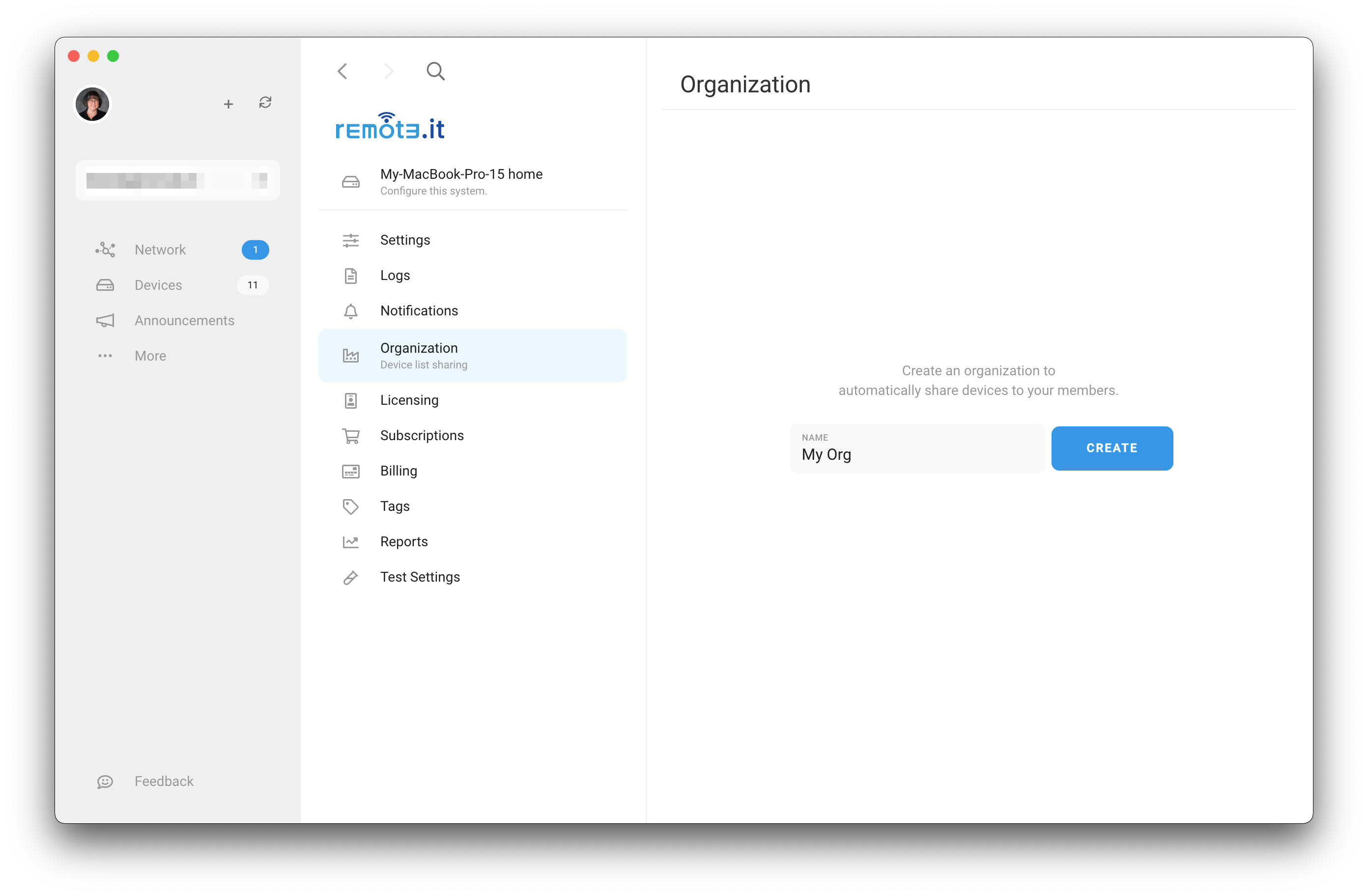 Once you create your organization, you can then manage licensing and the users in your organization.
Access Control
Once you have created your organization, you can then add other users to your organization by email address. Users who do not yet have a remote.it account will need to create one.
You can change the number of user licenses at any time to scale your team. This can be done in the desktop app under the "Organization" section in "...More" or via the "Subscriptions" section in the "...More" left navigation bar. Subscriptions allows you to also control the billing frequency (monthly/annually)
Full access to your devices will require a seat purchase for your organization for each member making them licensed. This will allow access to all the devices which are in your organization now and in the future. Unlicensed members will get access to the first 5 devices created in the organization. For more information about licensing and subscriptions click here.
If you want to control access to specific devices or services, you can do so via the sharing feature.
Members of organizations will also have the ability to switch between their personal accounts and each organization in the desktop app.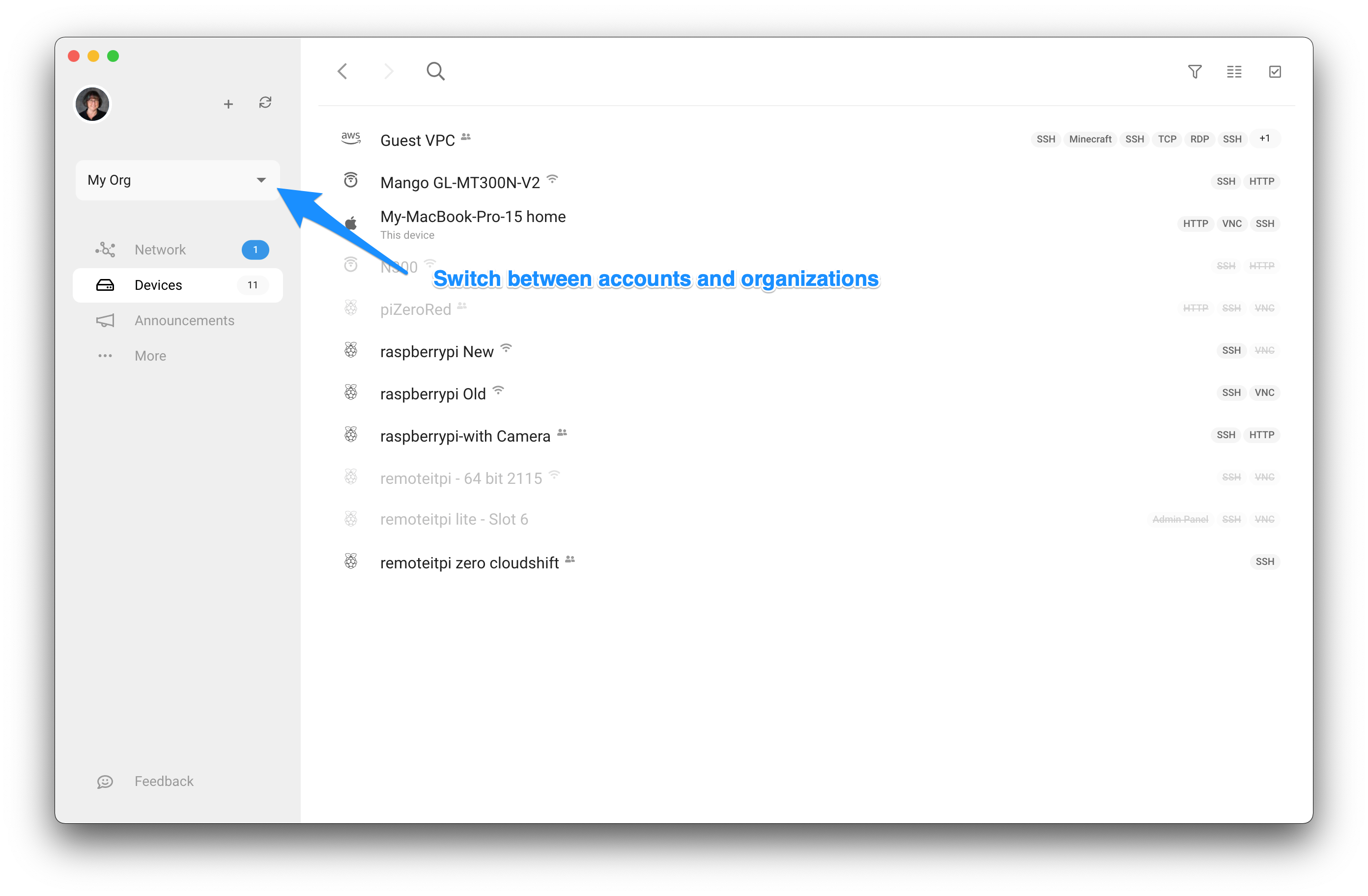 Grouping or Tagging
In the future, the owner of an organization will be able to tag the devices in their organization as well as users to allow access to those specific devices.
Roles
Owner
There is one owner of the organization. This is the person who created the organization. The owner controls adding and removing of members, the role assignment for members, the billing and subscriptions for the organization, all devices belonging to the organization, and view all activity on the devices (including activity by other users who have access to the devices)
Member
Users with a member role are allowed to connect to all devices and services as well as viewing their activity on devices belonging to the organization.
Shared Users
Shared users are allowed connection to the specified devices and services belonging to the organization as well as viewing their activity on devices belonging to the organization. Click here for more on how to use this feature.