When you first log in to the Desktop application, there are no Device and no Services configured on the device. You will see "Set up this device" as shown below in the "More" tab.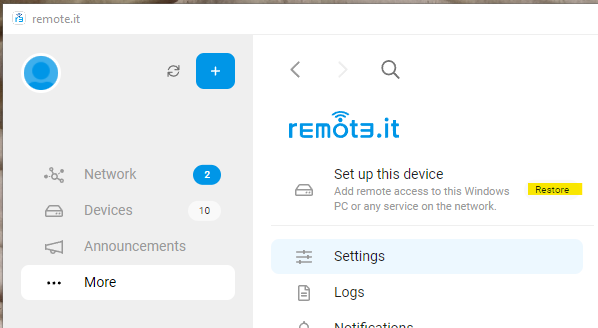 If you have somehow cleared the local configuration but the entry is still in your account, you can restore the Device and Service definitions using the "Restore" button shown above. Click on "Restore" and you will see a list of currently offline Devices in your account. If you need to restore the configuration to your device, click on the "Restore" button corresponding to the Device.

In this example, neither one of these offline devices corresponds to the current computer. In this case, you should select "cancel" then click on "Set up this device".