Configure this system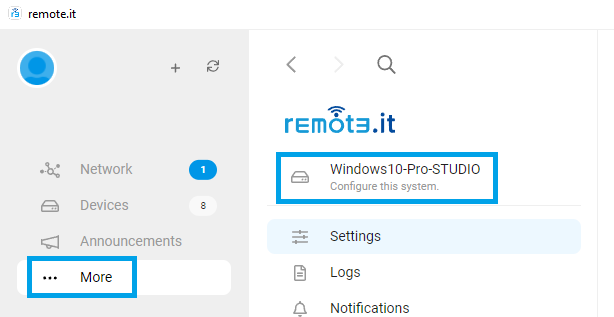 Use this option to add remote.it Services to an existing remote.it Device configured on the current Windows or Mac PC. You can also change the names and settings of existing Services or delete them.

Manage Services

After you've registered your Device and any preselected Services, you can manage your existing Services by editing the details (just click on the field you wish to change). See more about Service options here.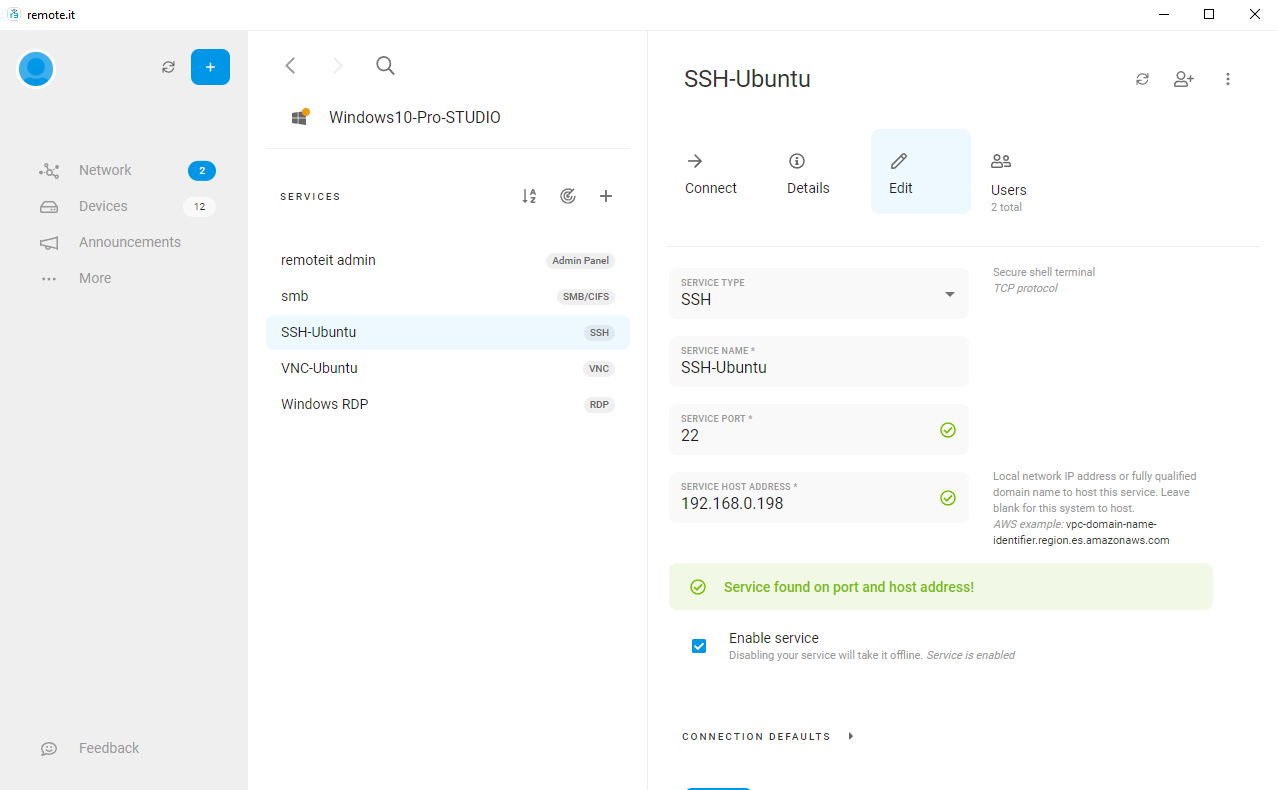 In addition, you can add your own custom service or use the network scanner to automatically find services on the LAN or your Device.
Add Services Manually

To add a Service manually, meaning that you need to know the IP address and port ahead of time, click on the "Add Service" icon.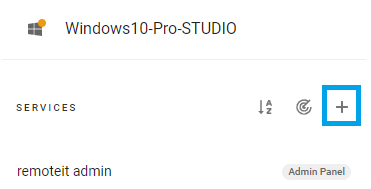 There are many different kinds of Services you can add.
SSH - console access for Linux, Mac, and Windows (may require setup on Mac and WIndows)

VNC - remote GUI access for all platforms - include macOS Screen Sharing

RDP - Windows Remote Desktop Protocol

HTTP or HTTPS (web servers)

TCP (select this option if you can't find something more specific to work with your application).
Give the new Service a name and select the Service type. A typical value for the port will be filled in automatically, however you can change the port and/or host address if you wish.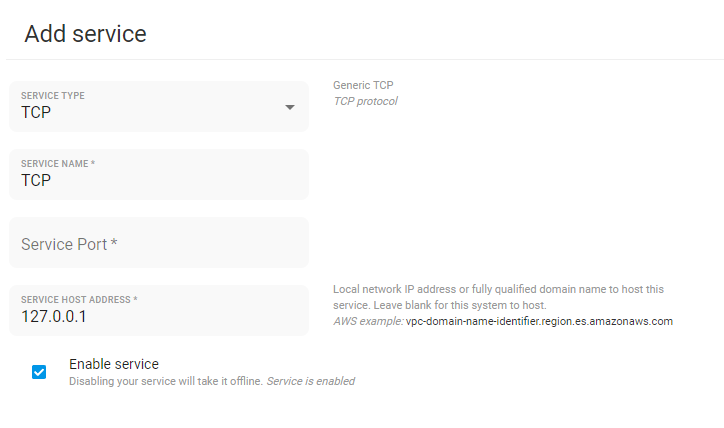 Connection defaults
These settings will be applied to each new client that connects to this Service. When using the remote.it Desktop Application or mobile client, it is possible to change these settings under "Connect" Configuration and Options as needed. See Two ways of using remote.it Connections to learn more about Launch Types and configuration.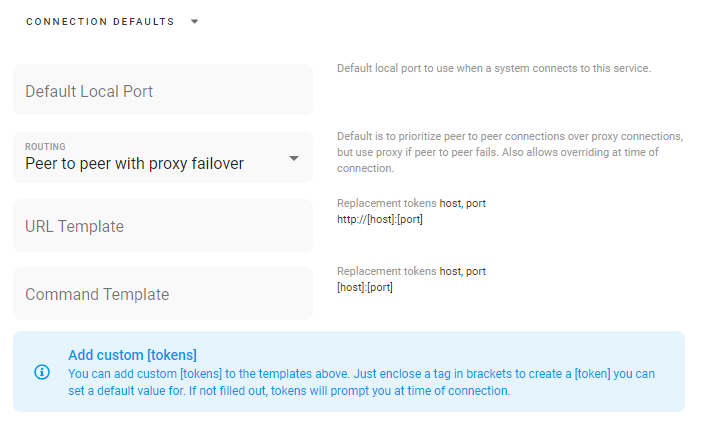 Click on the blue "Save" button at the bottom to save this Service.

Scan for Services on your Network

To scan your network for Services, click on the "Scan for Services" icon. This can take a few minutes if you have a lot of devices on your LAN.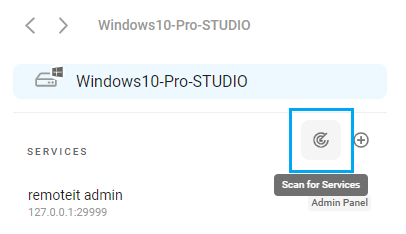 If you have more than one active network adapter, you can choose which one to scan.
When the scan completes, you'll see IP addresses for devices which have active TCP listeners detected in the right panel. If the Service you want to connect do was not detected, you can use the "Add manually" procedure below.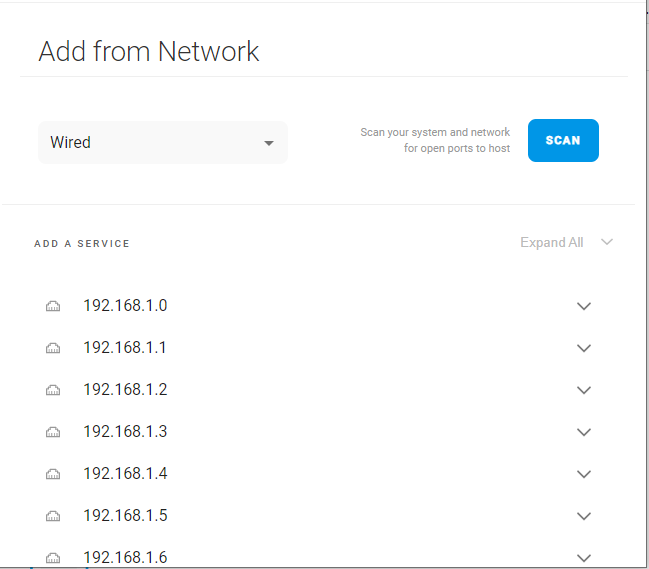 Clicking on the down arrow next to an IP address expands to show the list of detected services on that device.

Click "Add" to add a connection Service here.
Note:
Adding a Service on this Device to a LAN address is different than connecting to a Service installed on the Device at that LAN address. The Services you add on this screen will only be active when this Device is running, the remote.it application is active, and connected to the internet.