You can initiate and manage Connections to your remoteit Services using the "Network" view. Initiating a remote.it Connection adds that Device to your Network, allowing you to access it.

Local Network - shows existing active Connections. Click on a Connection in the center panel to see its status and details in the right panel.

Others - shows Connections to Services in your account made by other accounts (to shared Services) as well as peer to peer Connections from one Device to a Service on another Device.

Recent - Connections which were made recently but aren't currently active are shown here, for ease of reconnecting.
When you first start the Desktop application, the Network's central Connections pane will be blank.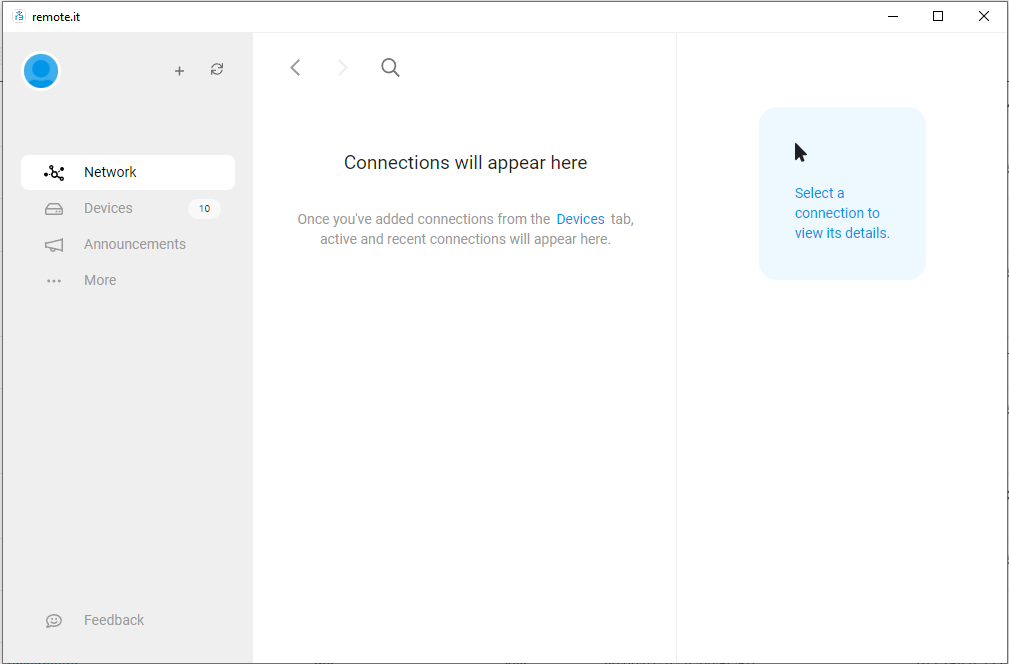 After you add Connections from the Devices View, they will appear as shown below: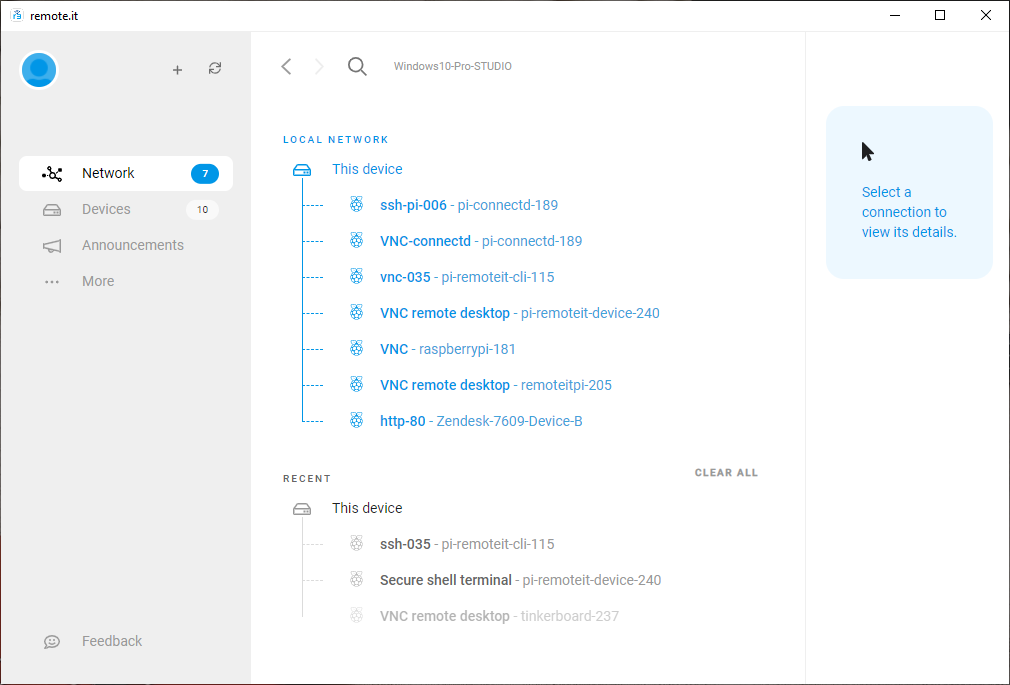 Closing an existing Connection (Remove from Network)
Click on the Connection to select it, then click on "Remove from Network" in the right hand pane: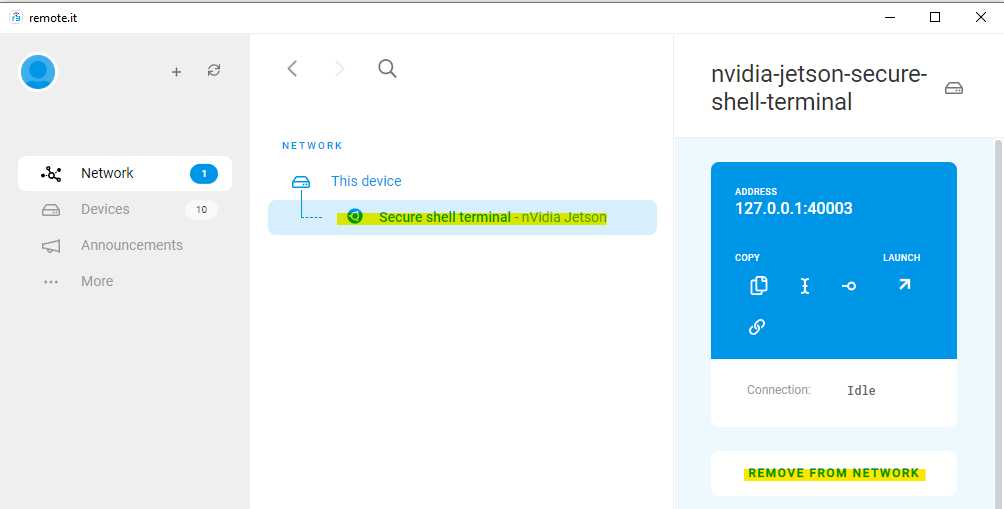 Re-opening a recent connection
Select the Connect from the list of Recent Connections, then click on "Add to Network" in the right hand pane:

Clearing all Recent Connections
Select "Clear All" on the Recent Connections list: