You initiate a connection to a remote Service using the "Connections" tab, which is equivalent to the "Devices" page at the remote.it portal.
Here you can see all the Services you can connect to.
A question mark indicates that the state of the Service is unknown.

A grayed-out circle with a dash indicates that Service/Device is offline.

A green checkbox and circle indicates that the Service/Device is online.

A blue circle indicates that the Service/Device currently has an active connection.


An example connections page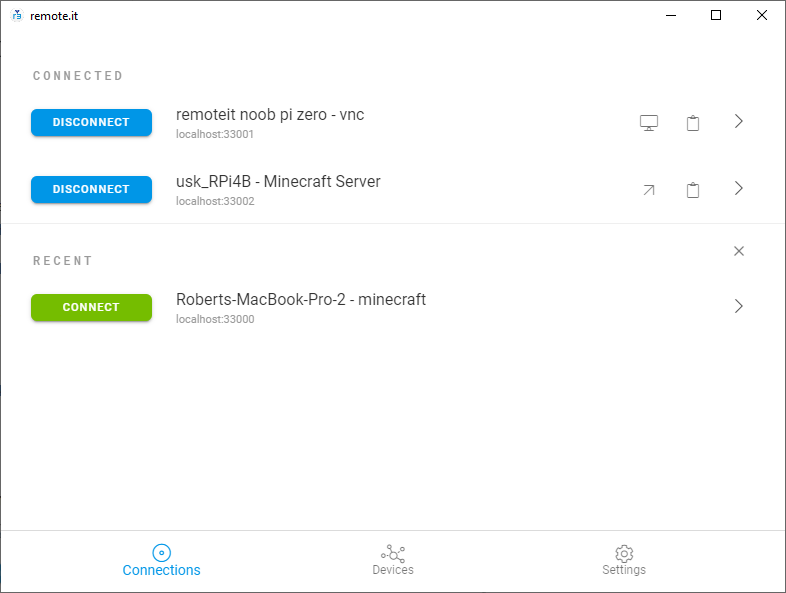 You can click on any green "CONNECT" button to establish a peer to peer connection. This will provide you with a localhost (127.0.0.1) address along with an generated port value which you can use in your application.
Copy the connection string to the clipboard by clicking on the clipboard icon.

Click on a connection to see more information.

Disconnect with the blue "DISCONNECT" button.