Overview
The remote.it Desktop App provides the most persistent and stable connections by using Peer to Peer (P2P) technology. Unlike Proxy connections, P2P connections do not time out. Other advantages of P2P connections are quicker connection times, faster data throughput, and higher security.
To learn more about Peer to Peer Connections, visit the link below:
Another advantage of the remote.it Desktop App is its user-friendly interface, as well as its helpful tools and shortcuts.
To learn more about the basics of using the Desktop App, visit the link below:
Making Connections
To make a connection using the Desktop App, first navigate to the Devices tab. Here you will see all of the Devices you have access to.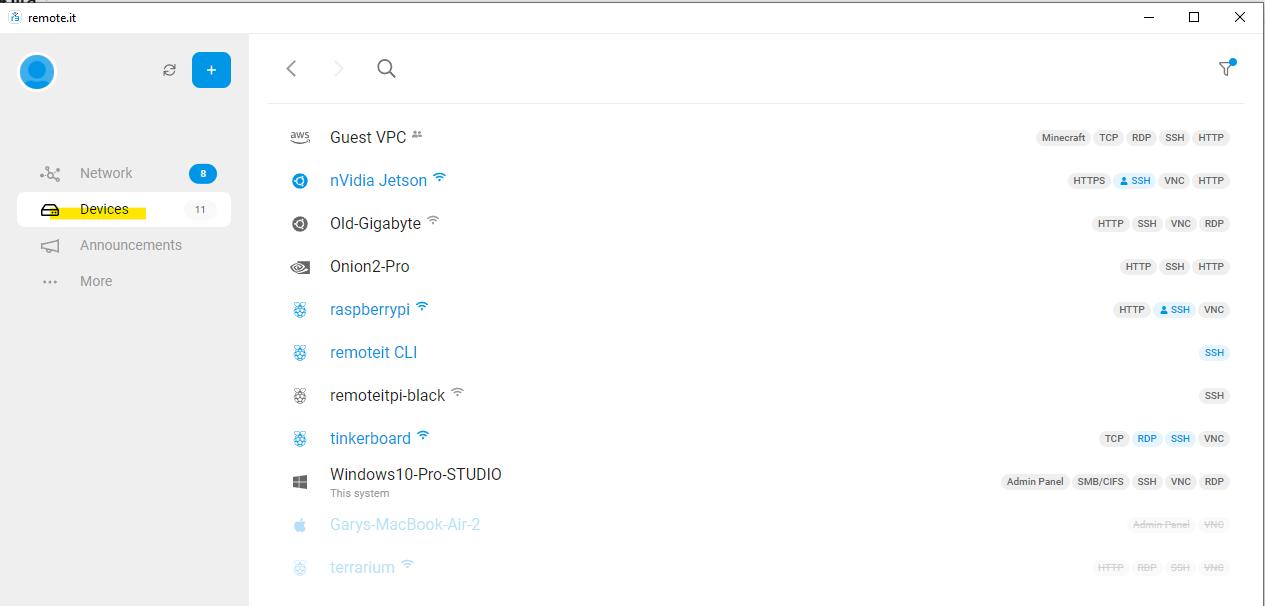 You can quickly access any Service under your Device by clicking on one of the buttons along the right hand side of this view.


Clicking on the "HTTP" button pops up this dialog. Select "Add to Network and Launch":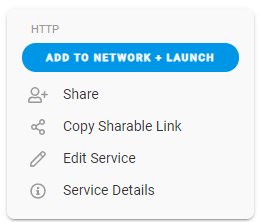 To configure the connection, you can click on "Edit Service". There you can find data such as the Service Name, the Service Type, the Service Host Address and Port, and more.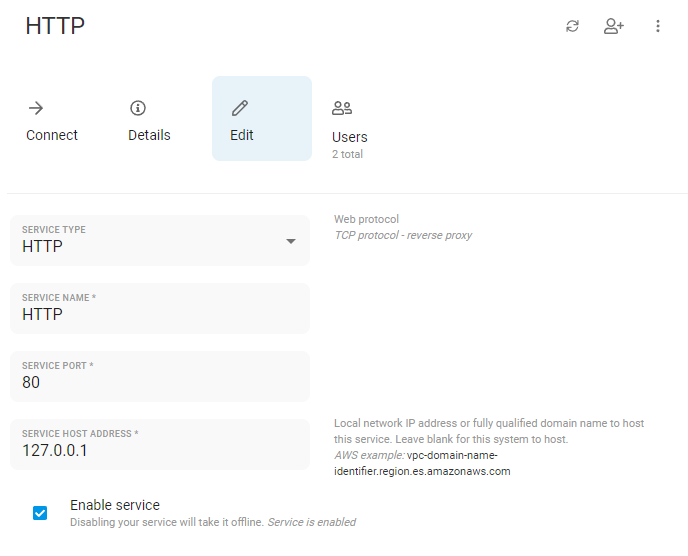 You can edit the Launch Type and Connection details shown below. Click on the "Connect" button, then "Configuration" to access these settings.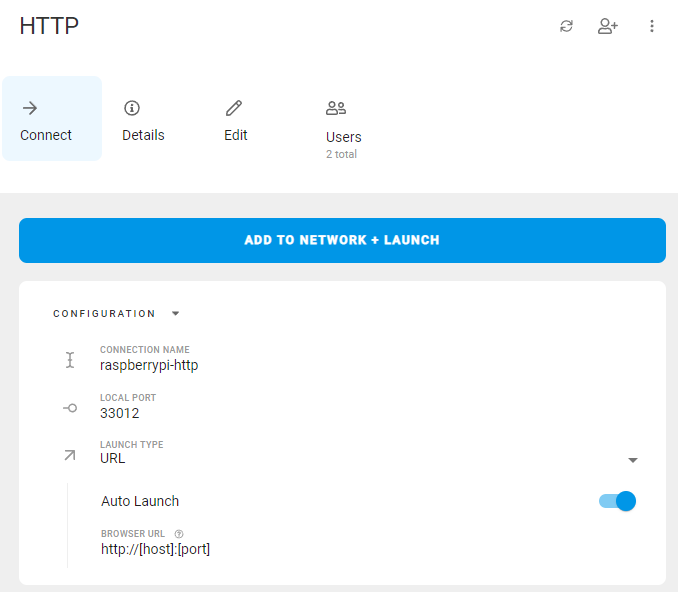 Additionally, you can enable Proxy failover for your connection, so that if the Peer to Peer connection cannot be established the connection will be created using Proxy servers instead. Click on the "Connect" button, then "Options" to access these settings.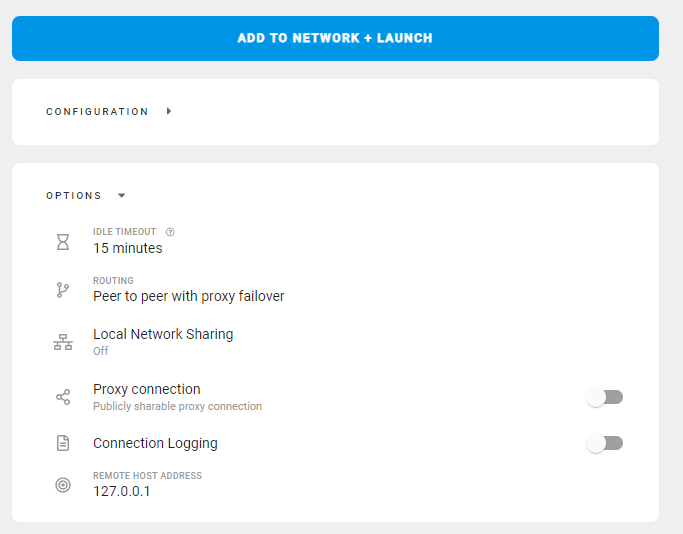 The Network Tab
The Network tab is helpful for keeping track of your current and most recent connections. On this tab you can see all of the Services you are connected to in one place, so you don't have to sort through your Device list to find your connections.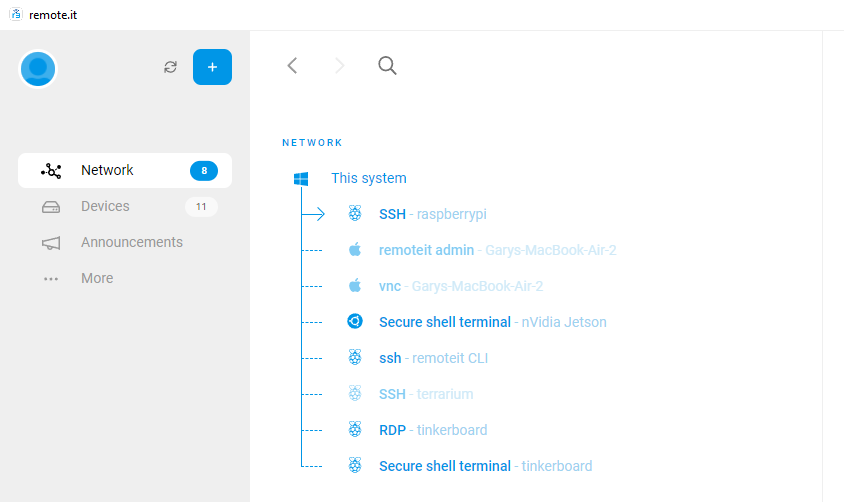 An example Network tab