Overview
Usually, Screen Sharing remotely between two macOS devices requires the insecure opening of ports on your internet connection. With remote.it, however, it's possible to remotely control and share screens between two macOS devices quickly, securely, and without opening ports.
A new video tutorial on this topic has been released! Check it out here!
remote.it, along with the built-in Screen Sharing app on macOS, is all you need for this to work. Please follow the simple steps below to configure remote access:
The steps to setup are:
Install the remote.it desktop app and add a vnc service
Enable Screen Sharing
The first step to remotely accessing your macOS device is to enable Screen Sharing on that device. To do this, open your System Preferences and click Sharing.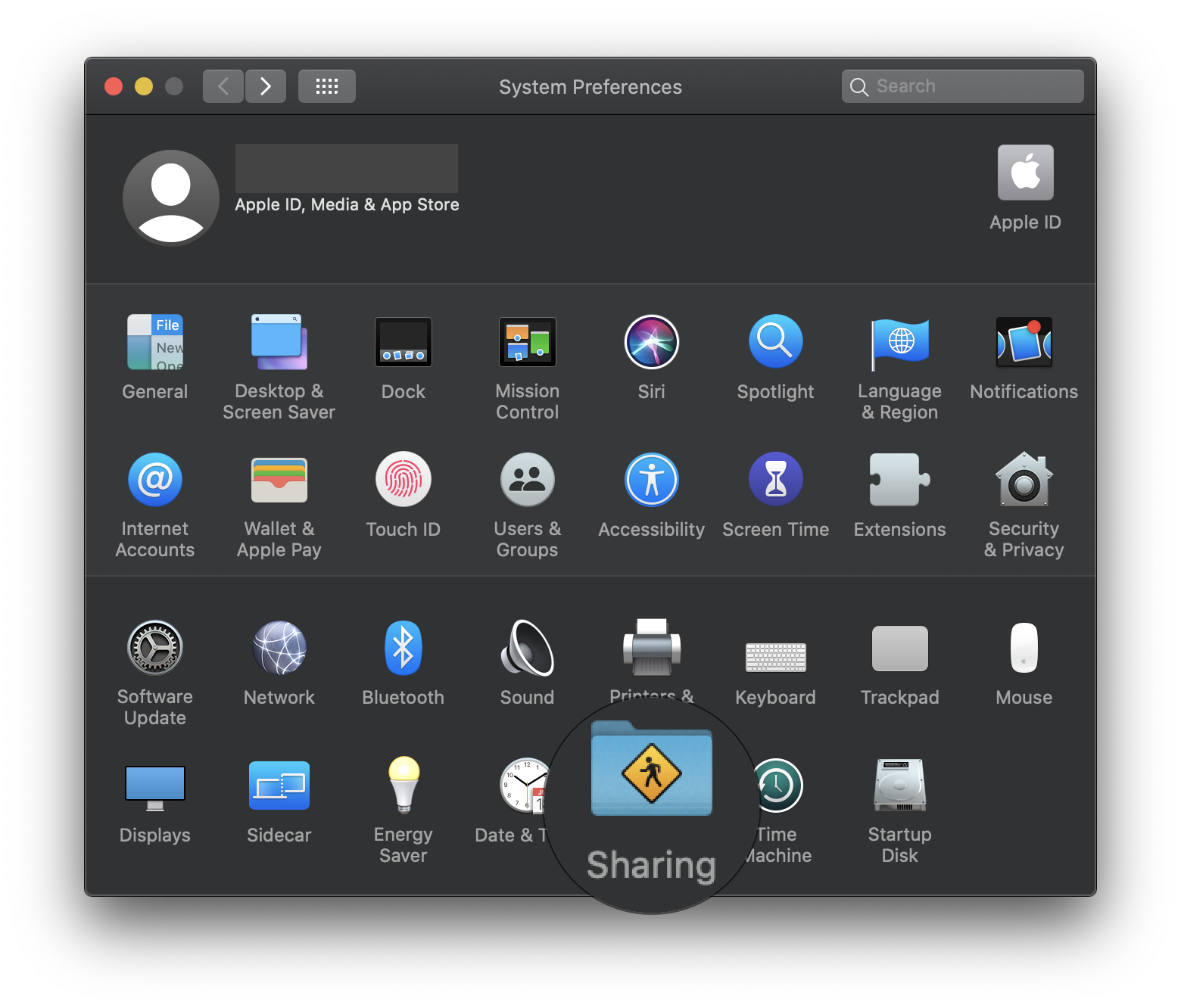 Next, select the Screen Sharing checkbox, and select "All users."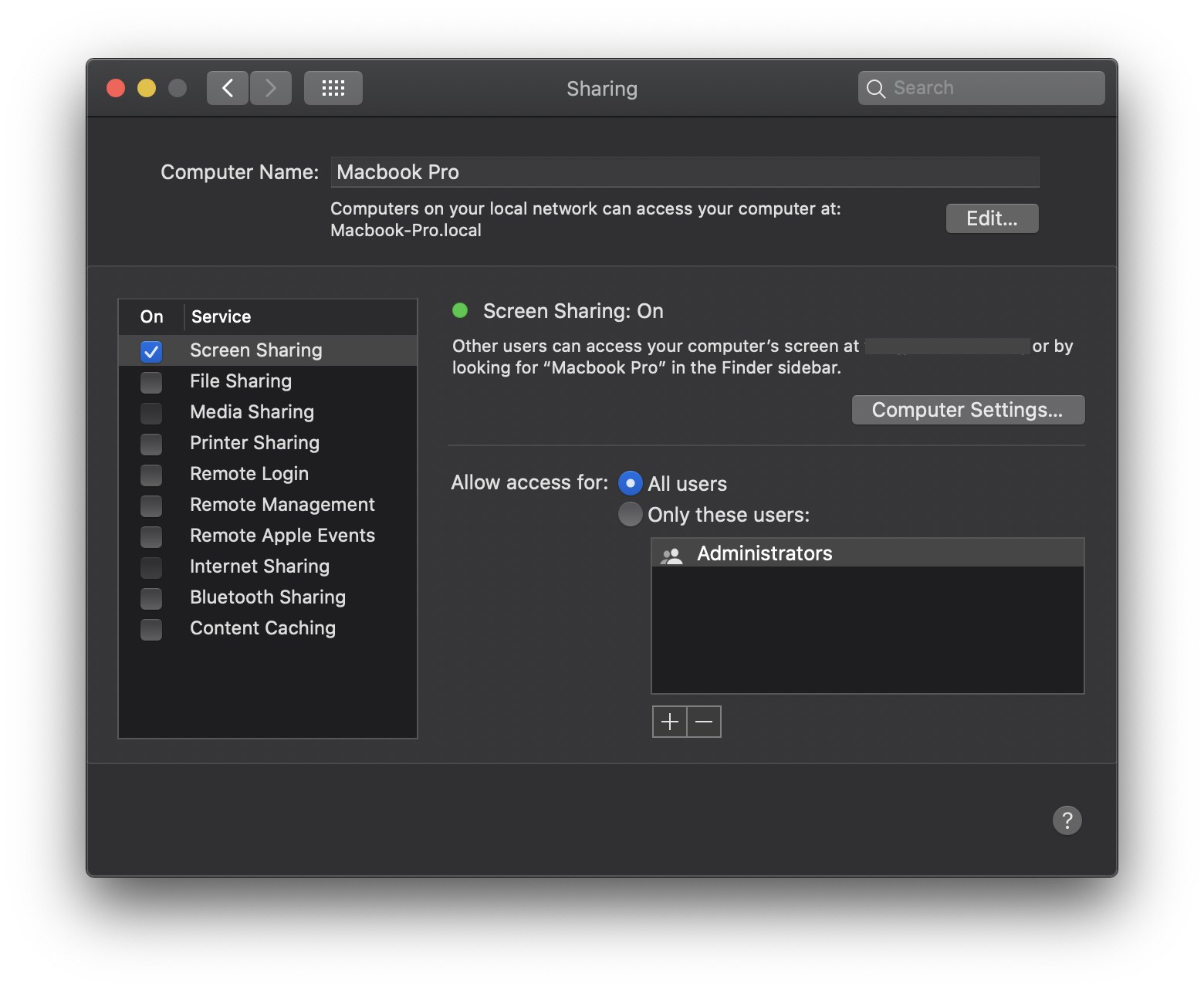 Now you are ready to set up a connection with remote.it!
Add your device
First, download and install the remote.it Desktop App, found here.
Once you've created an account and signed in, register your Device by clicking + and "This system".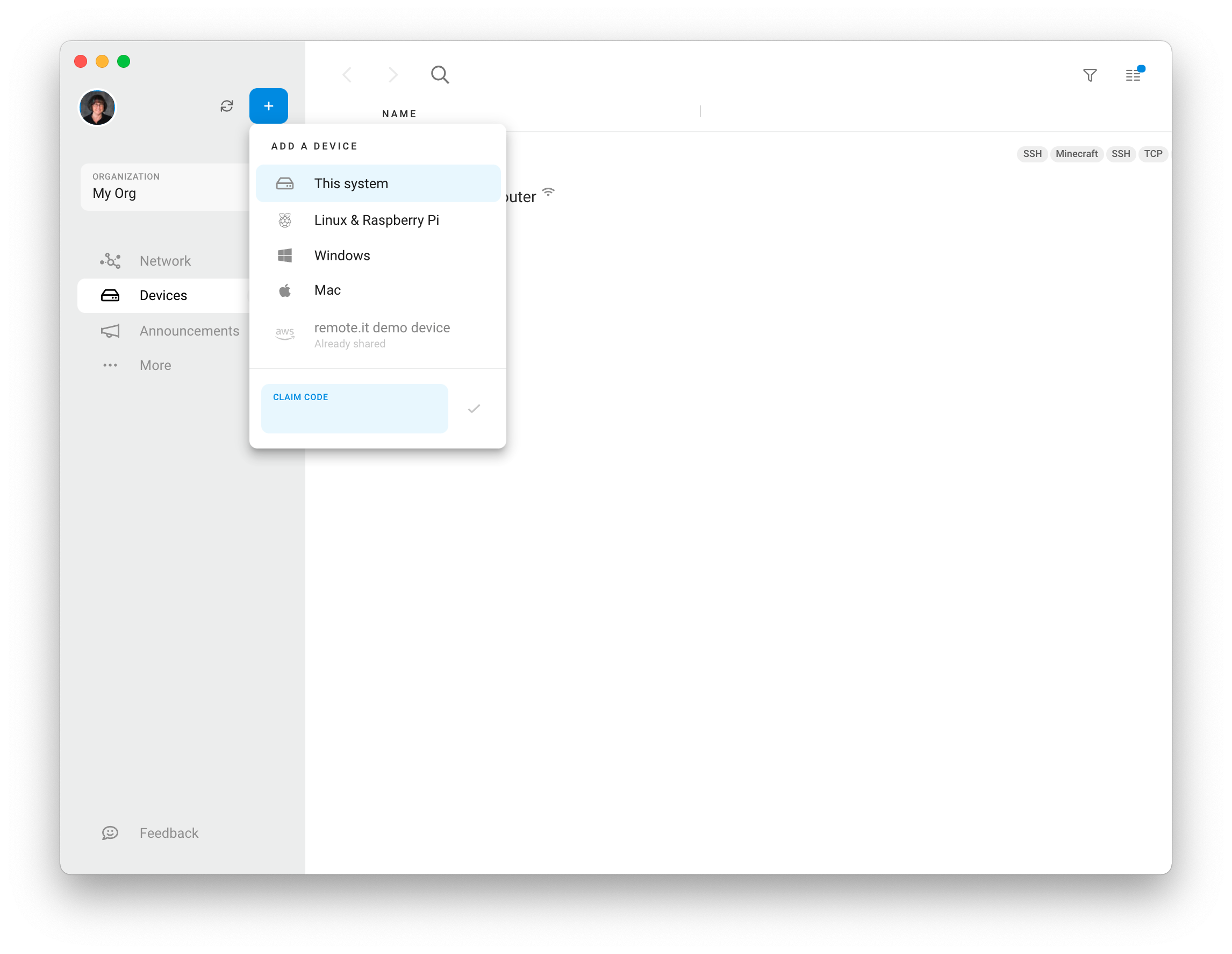 You will be prompted to enter your administrator information.

Next, select the services which you would like to allow remote access. Screen share will be detected as vnc. NOTE: Your list may differ.
You can also alter the name of the mac here. This will only affect how it appears on the device list within remote.it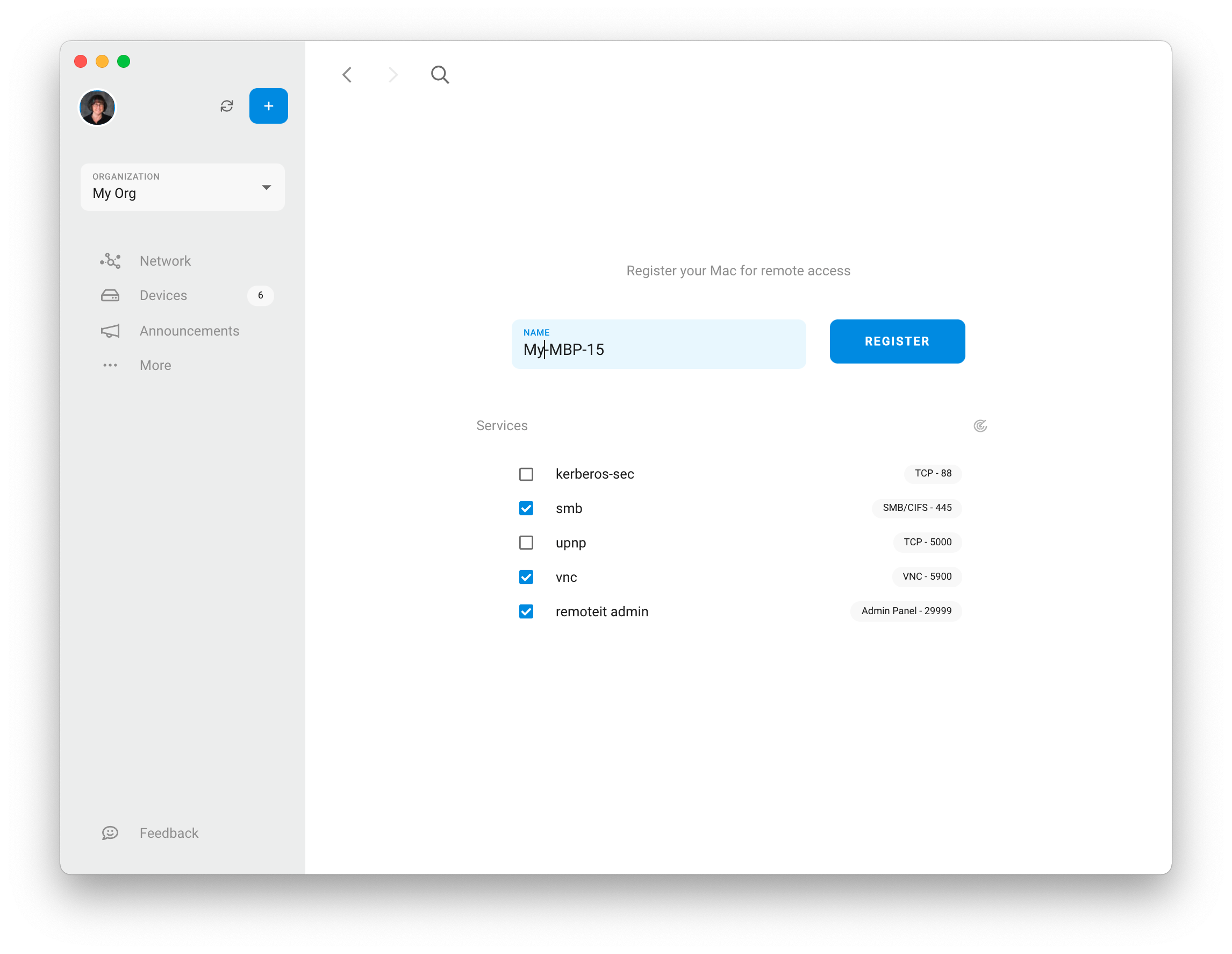 You will be prompted to enter your administrator information.

Now, that the Service is created, you're ready to connect to this mac remotely!
Connect Remotely
Now, download the Desktop App on the macOS device you want to control from. Log in with the same credentials that you used when setting up the Service on the other Device.
Your target Mac should appear in the devices list.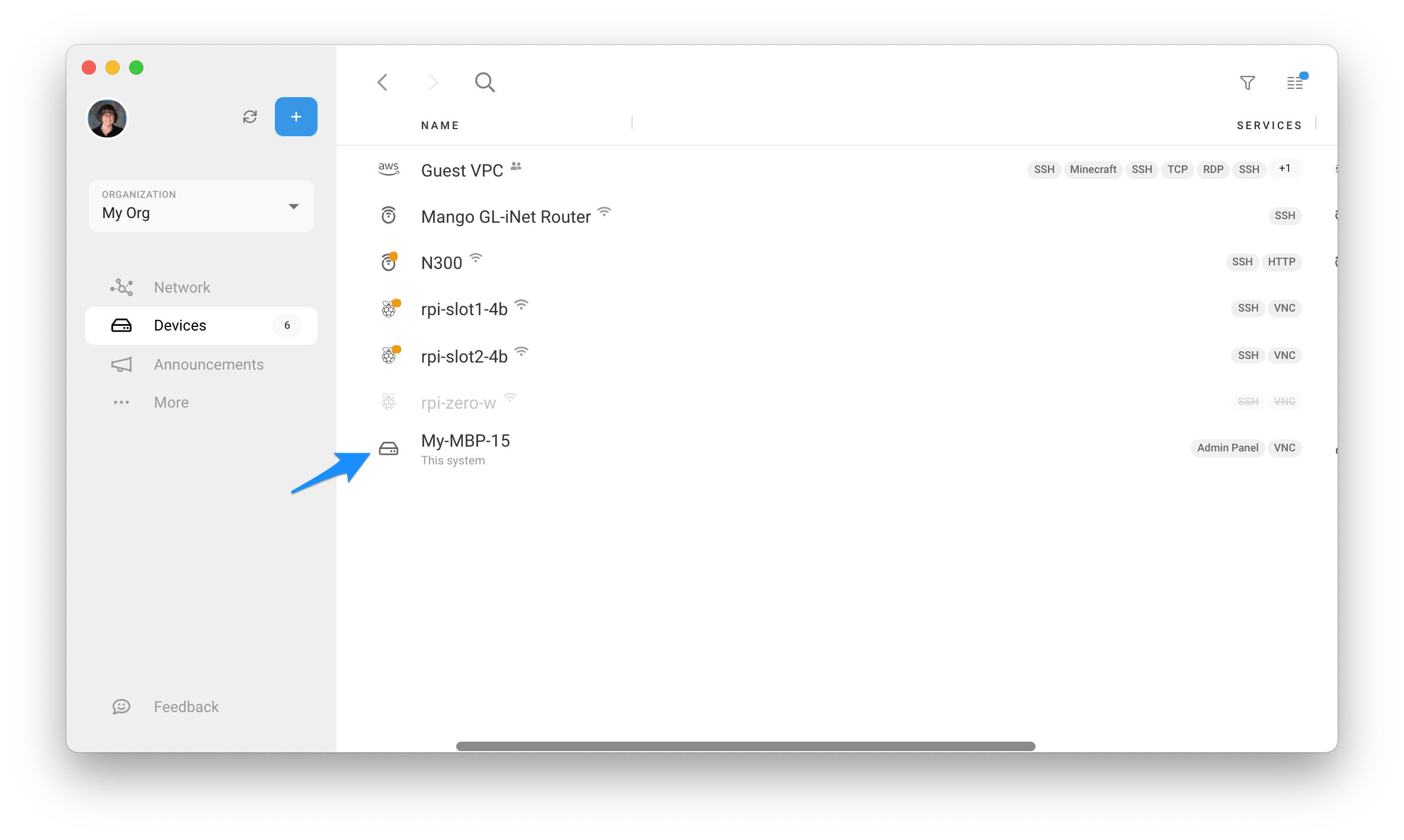 You can click on the vnc link to the right or click on the device and "Add to Network"
Once the connection is established, click the arrow button to launch Screen Share. You will be prompted for the username to use with the connection. Enter the user credentials you will be using.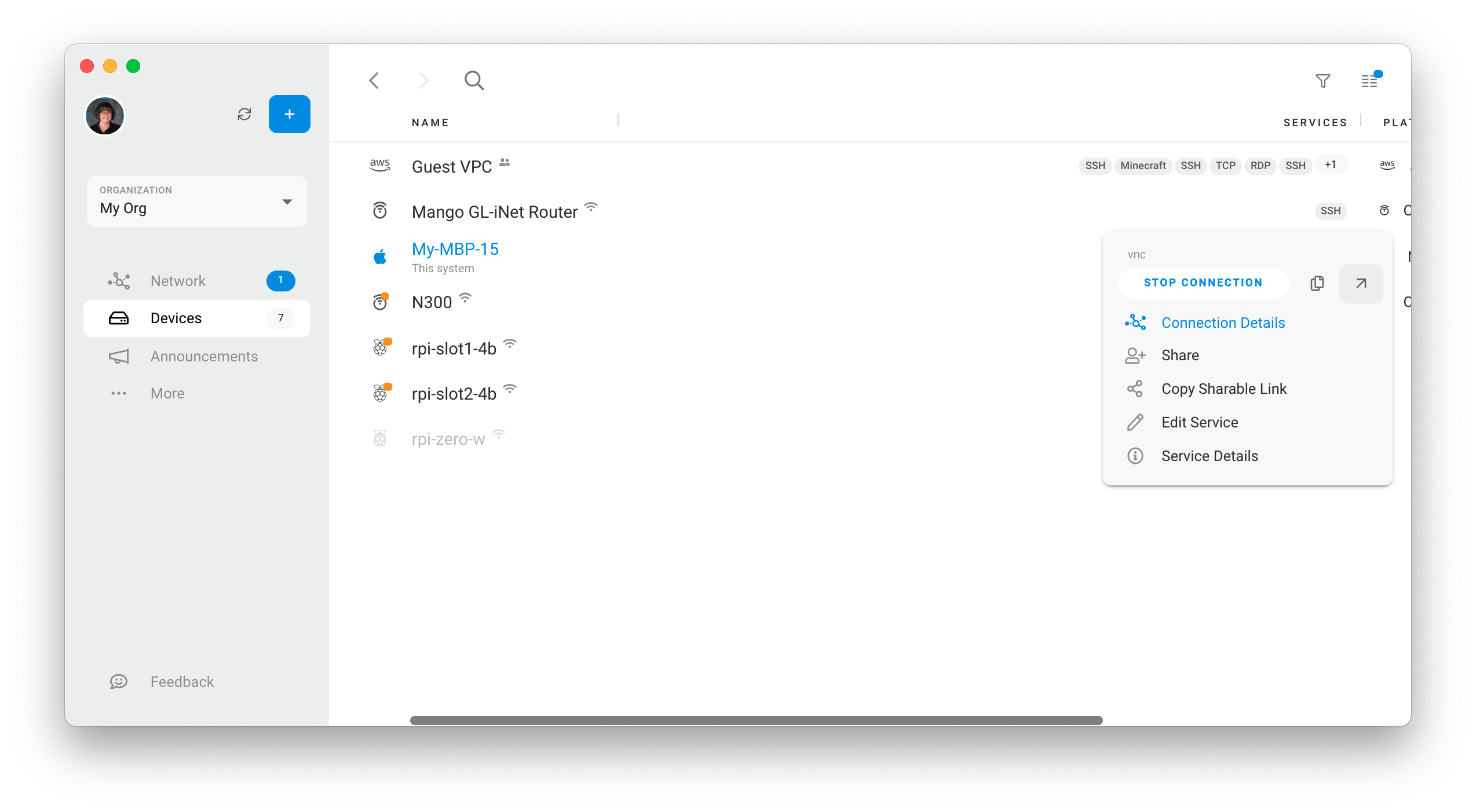 Enter in the username and password of the macOS device you are connecting to, then click "Sign In".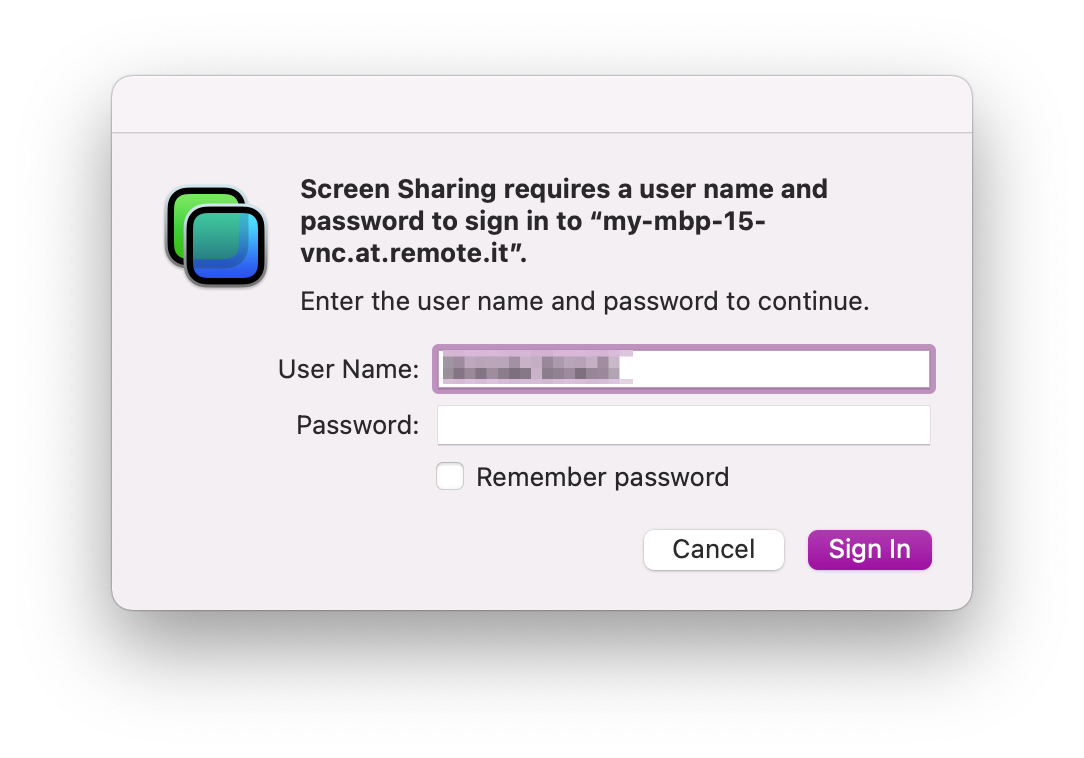 You are now remotely connected to your macOS device!
More Information
Optional: Share the Connection
If you want another user to be able to connect to your macOS device, you will need to share the Device. For more information on sharing Devices, please see this guide.
Desktop App Information
For more information on how to use the Desktop App, see this guide.