Remote.it has released a new beta portal to bring the clean and streamlined desktop environment to your web browser.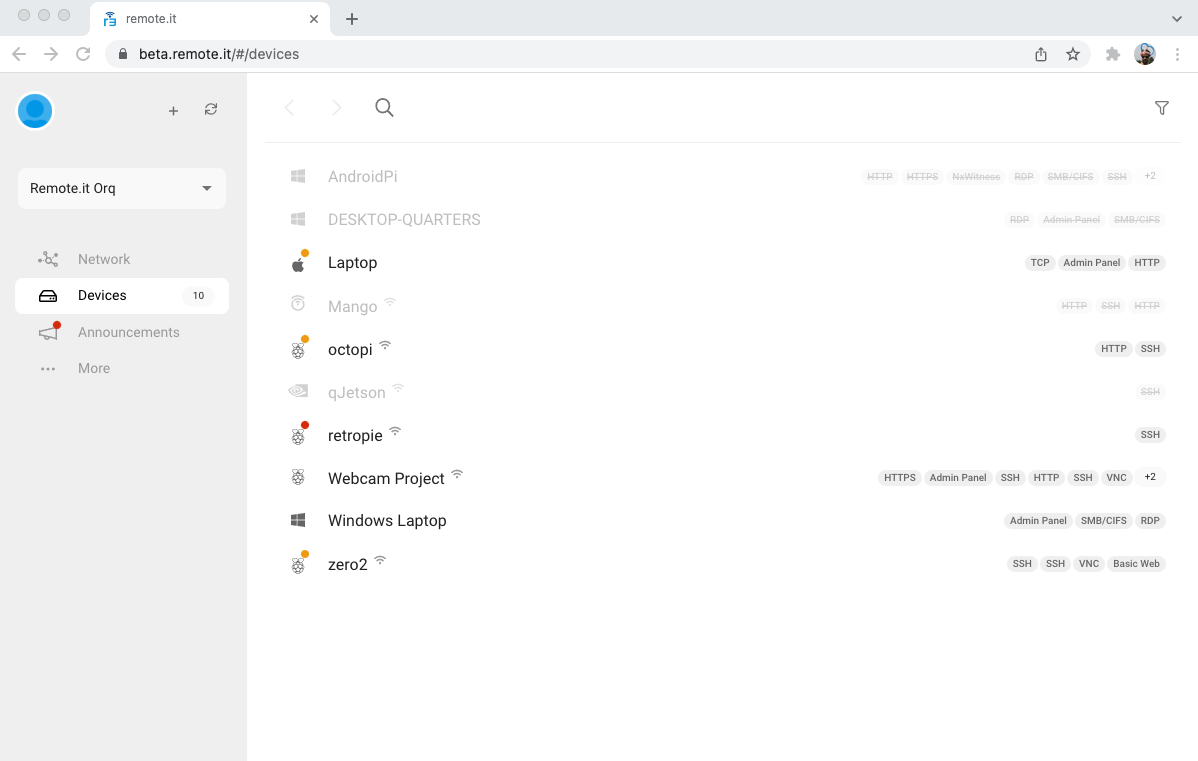 You can try it here
Don't worry though - the ease of use and functionality in our old web portal is still available while we merge the bulk scripting, product and auto registration functionality into this new view. Please send us your feedback at support@remote.it
Here are some of the highlights in this new view
Quickly claim your new devices running our device package installation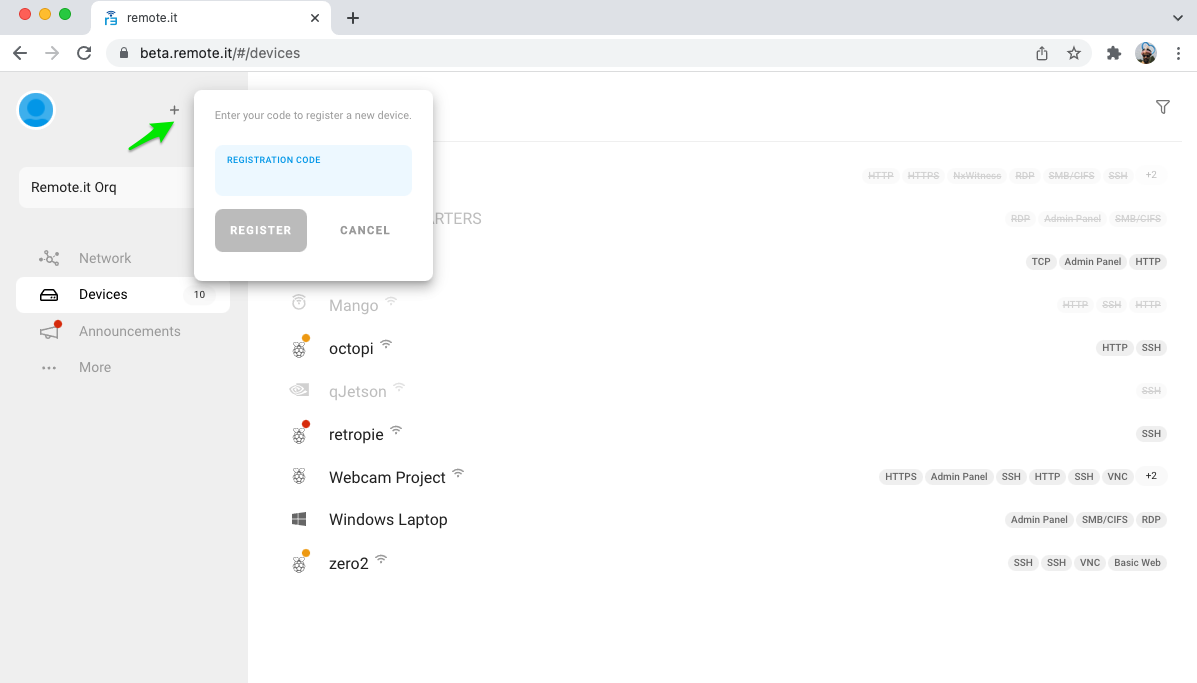 Are you a member of 1 or multiple Organizations? Switch between all the devices you have access to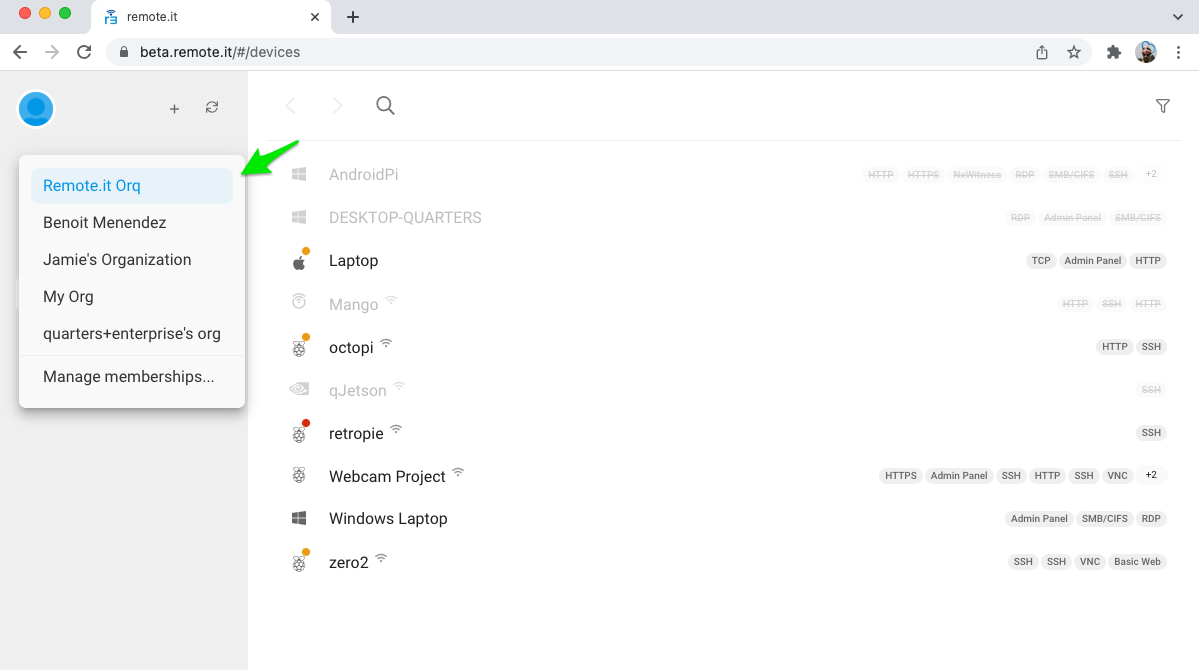 Quickly view all the services you registered on a device and begin connecting or sharing from the device list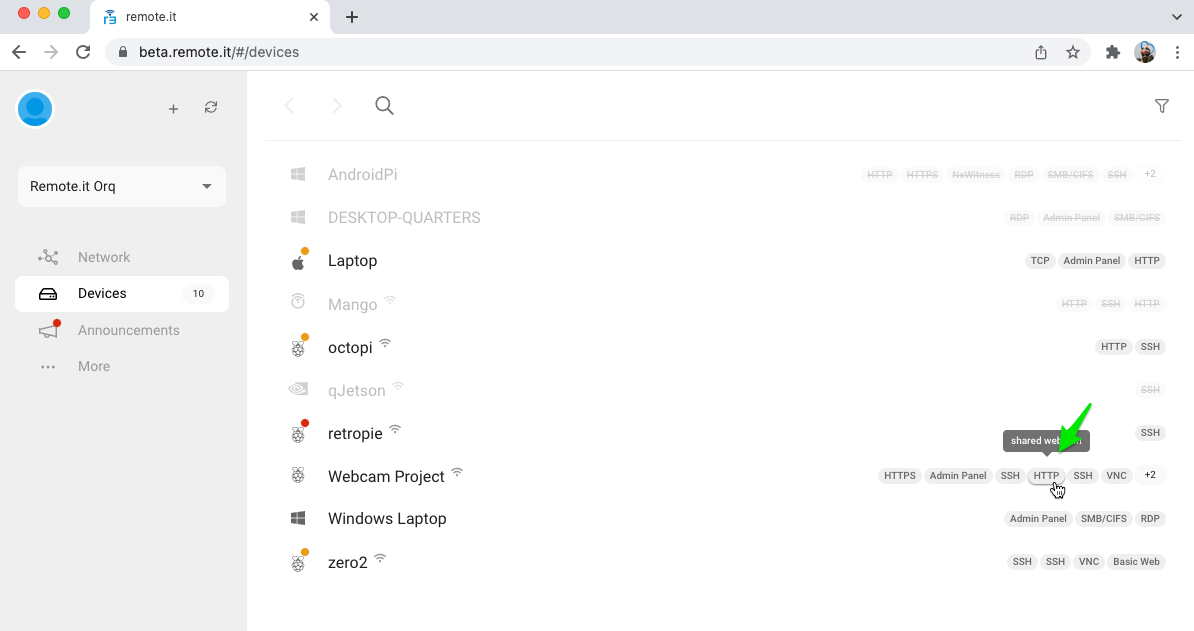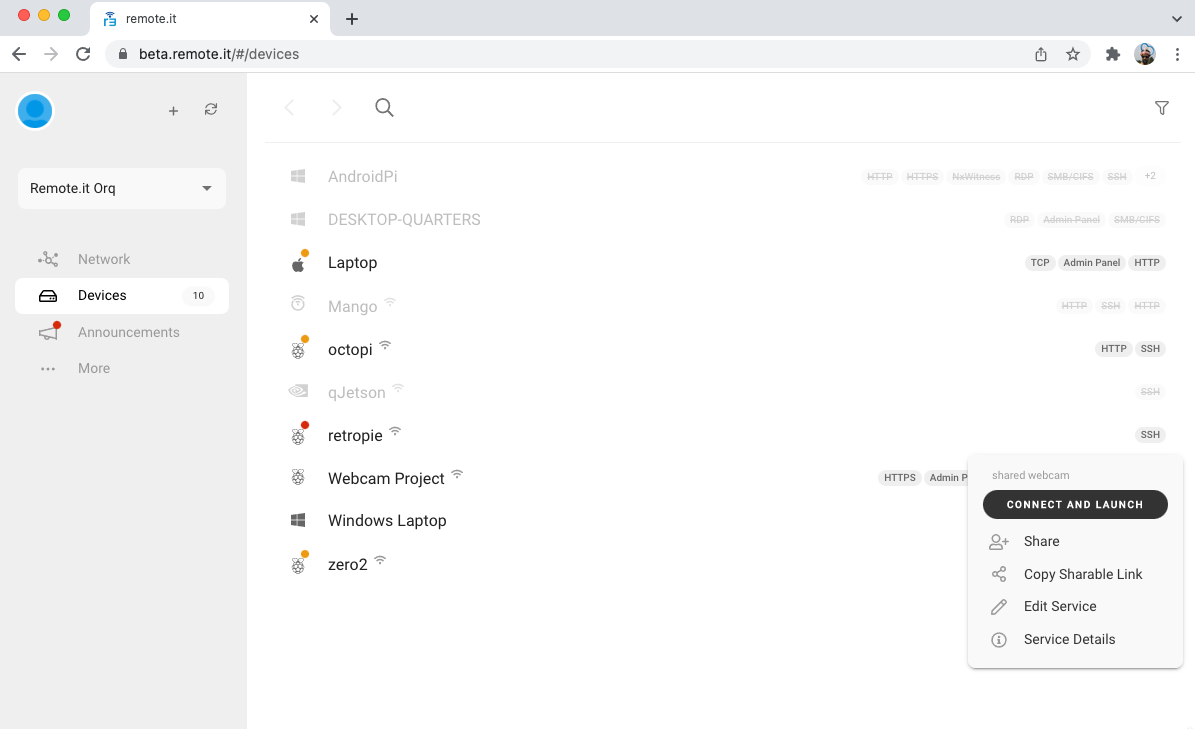 Add new services or customize launch variables for each connection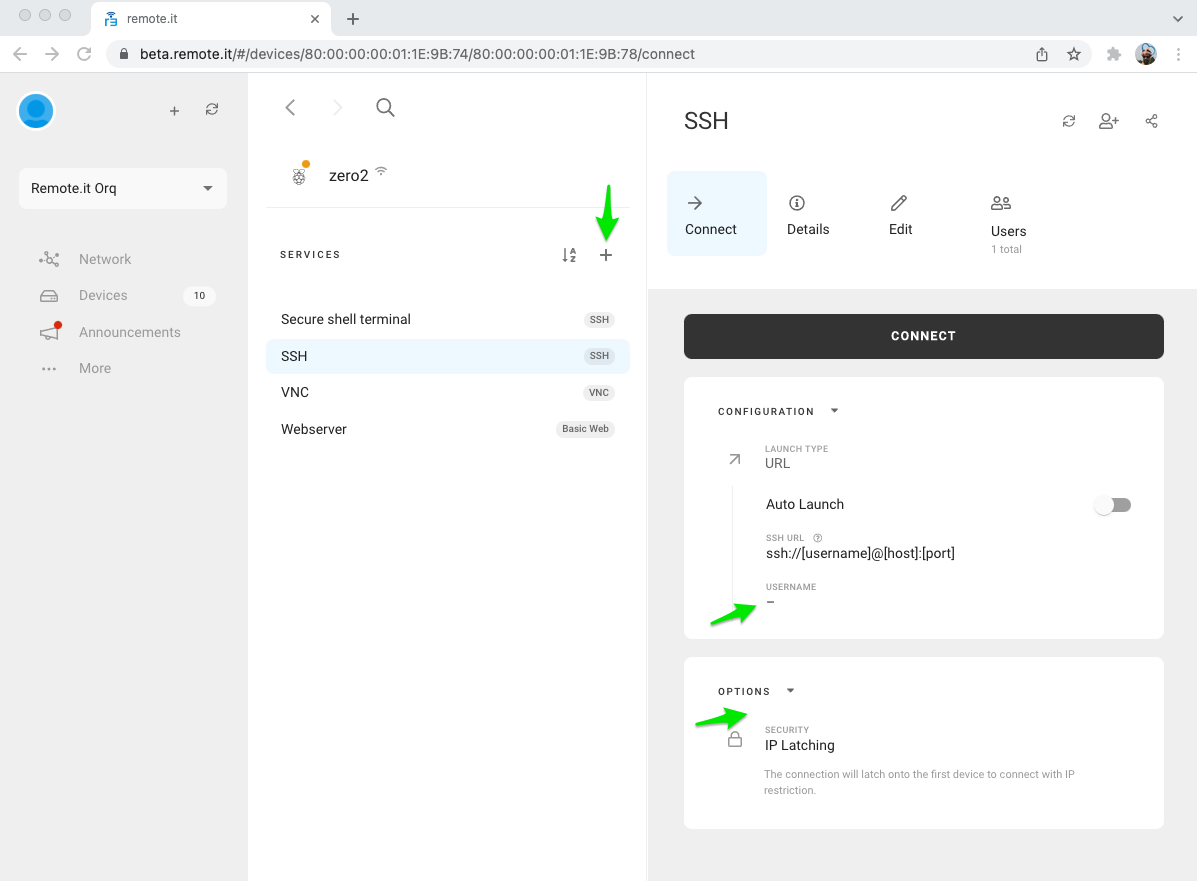 Adding new services from the beta portal or desktop requires deployed daemon version 4.x and above
Easily see all your live and recent connections in the network tab. Quickly shutdown public connections you don't want running anymore.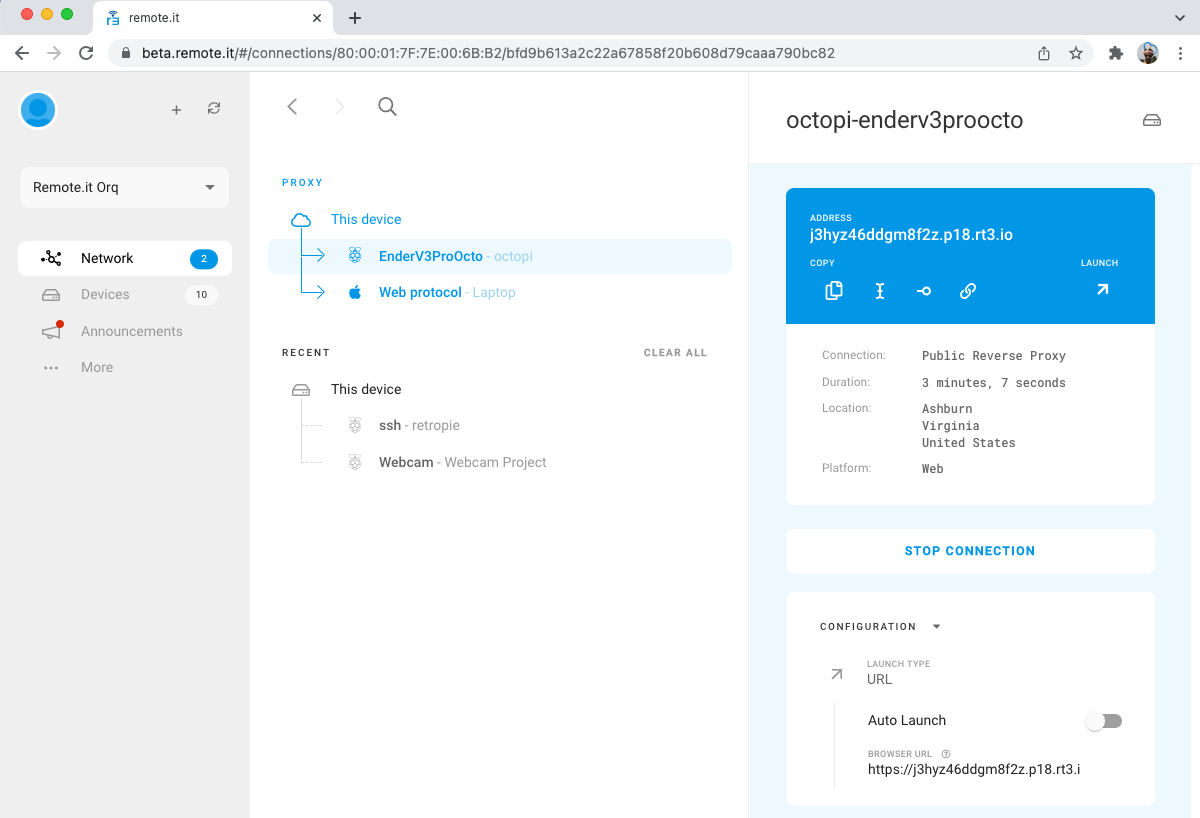 Manage your subscription, review logs and switch to dark theme so that it follows the rest of your personalized environment