The Device List Sharing feature allows you to quickly share all of your remote.it Devices and their Services to one or more remote.it accounts.
Device List Sharing is only possible when using the Desktop Application.
Sharing your Device List to another account
Click on the "More" button in the left panel: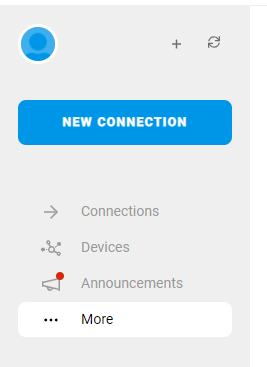 Click on "Device List Sharing" in the center panel: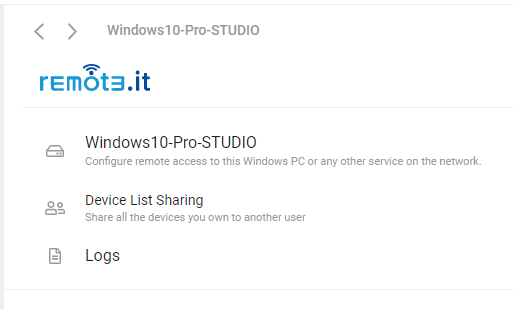 Initially, you won't have any shared users. Click on the icon to add one: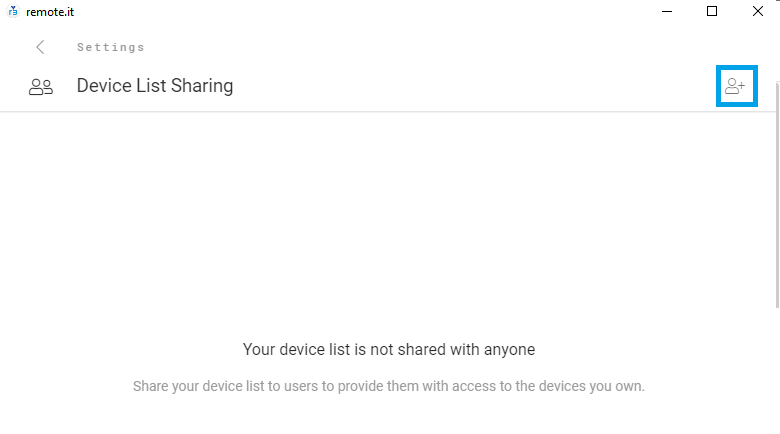 Enter one or more e-mails corresponding to remote.it accounts, then press "Enter". Confirm your choices, then click on the "Add" button. If the e-mail you add does not match an existing remote.it account, an e-mail message will be sent to that address with an invitation to create a remote.it account.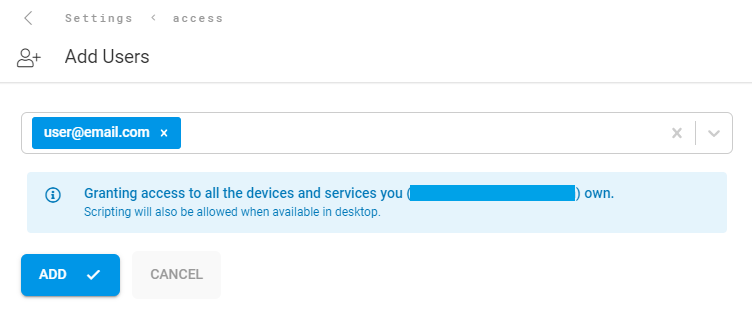 You'll get a confirmation message and the screen will display all of the users to whom you have shared your Device List.
Accessing a shared Device List
If someone has shared their Device List to you, a drop-down menu will appear at the upper right of the "Devices" view, to allow you to select the user whose Device List you will view.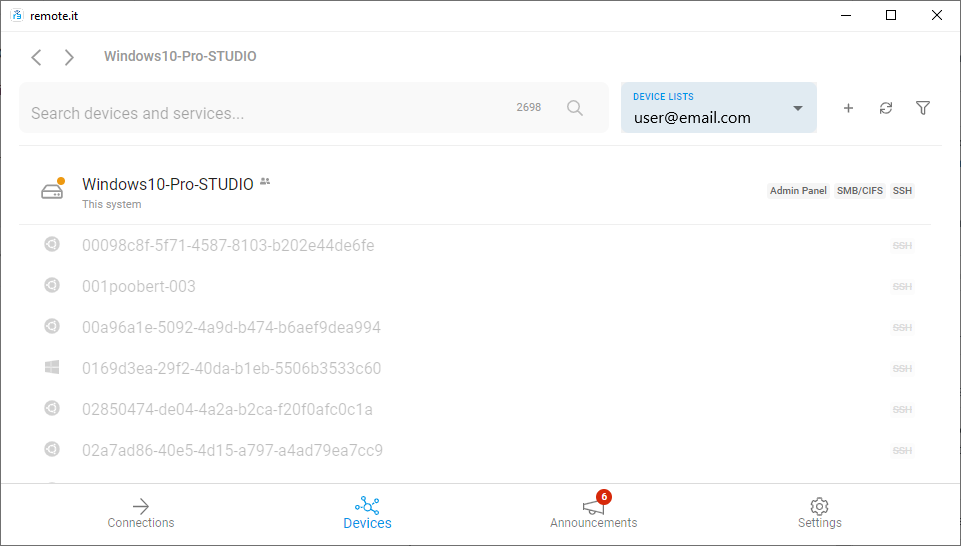 Managing Shared Device Lists

Click on the drop-down arrow in the "Device Lists" box. You'll see a list of accounts who are sharing their Device List with you as well as your own account. Select the list you wish to access, or "Manage Lists" if you wish to remove an account from Device List Sharing: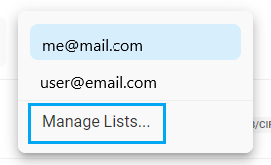 Click on the highlighted icon to leave a shared Device List.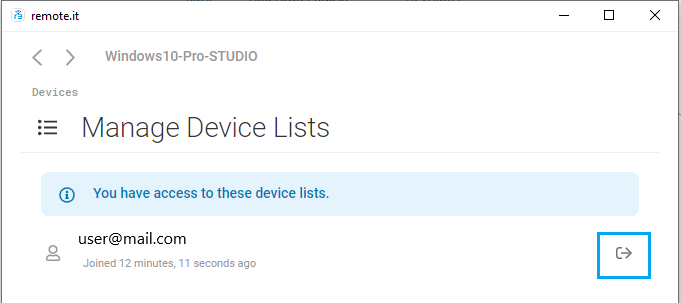 Individual Device & Service Sharing
For sharing Devices and/or Services individually, learn about Device and Service sharing here: