First, locate remote.it in the AWS Marketplace.
You can search for "remote.it" in the Marketplace, or you can click the link below to be taken to our page: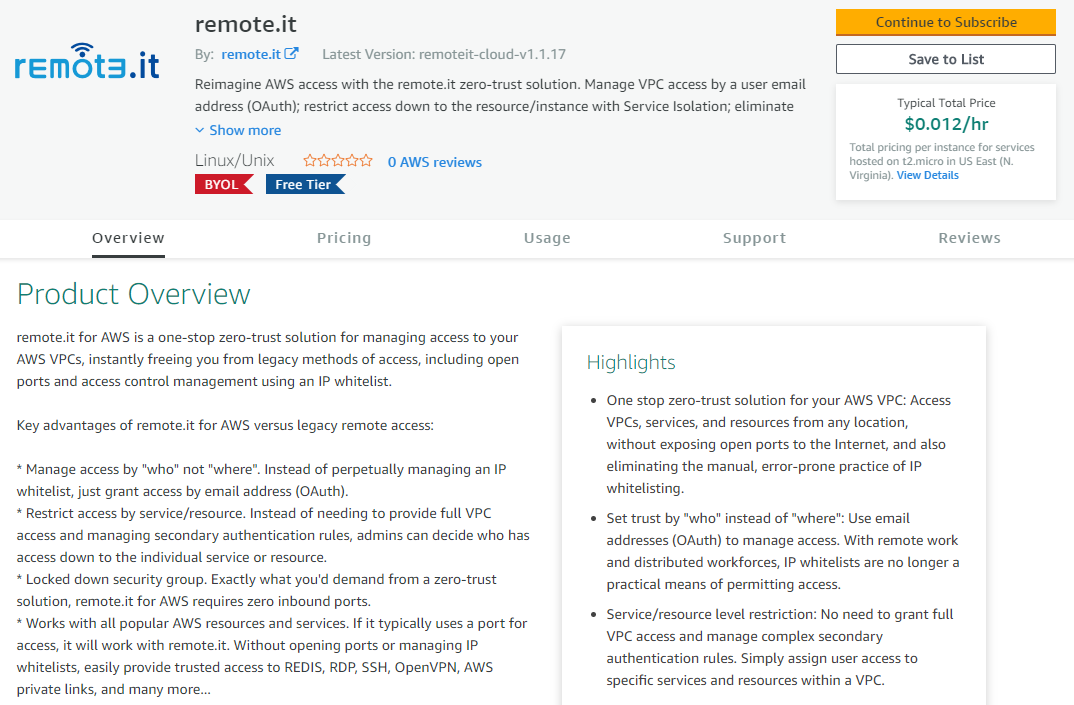 1. Click "Continue to Subscribe" in the upper right to subscribe to our software.
2. Once subscribed, click "Continue to Configuration" and configure the software. Currently we only support 64-bit AMI's. Please specify the region you'd like to launch your Instance in.
3. Click "Continue to Launch".
4. Under the "Choose Action" dropdown menu, select "Launch through EC2".
Warning
remote.it will not function properly if you choose "Launch from Website".
5. Click "Launch" in the lower right. You will be taken to the EC2 Console.
Now for the next step, retrieving your License Key.