find.remote.it is a network tool that lets you locate and connect to or register all the devices on your LAN which have the remoteit package installed.
This update enables a fully web based configuration tool for your local area network.
Once you have a remoteit enabled device running on your LAN, you can access it using http://find.remote.it. Use the left and right arrows to navigate through all of your LAN devices if you have more than one.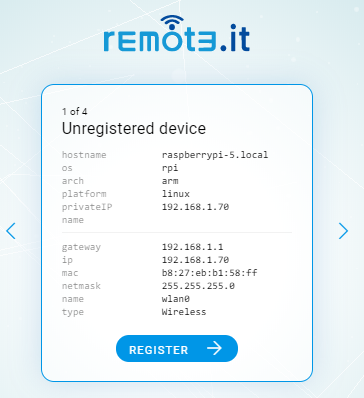 Click on "Register" to register and configure Services on a new Device.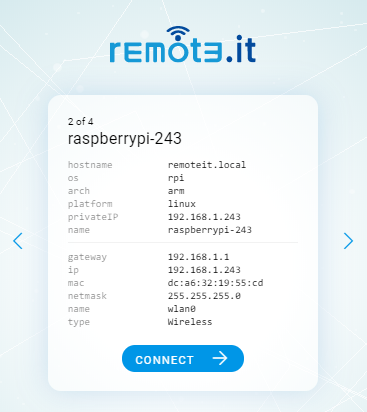 Click on "Connect" to access Devices which you've already configured.
Choose a topic below to continue installation and configuration of remote.it on your device or computer.
Installing remoteit on a Raspberry Pi running Raspbian
Raspberry Pi Quick Start (remote.itPi SD Card image)
Browser Security Warning
You may see a browser security warning when accessing find.remote.it on your LAN. Read the explanation below.
Examples of browser security warnings you may see: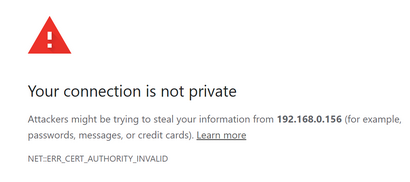 remote.it uses a certificate to allow encryption of your connection during the initial setup of your device. We can't ask you to get a domain name and a certificate so we can communicate with your new device, so we have done that for you with a self-signed certificate. That means you will have to acknowledge it is OK to trust us and the self-signed certificate. If you are uncomfortable with this practice, or do not understand, you do not have to allow the connection.